What Bikes are KICKR CLIMB Compatible?
For bike compatibility, please check that your bike is not listed here.
What Trainers are KICKR CLIMB Compatible?
The KICKR CLIMB is exclusively compatible with these Wahoo smart trainers (older versions and third-party trainers are not compatible):
KICKR v6
KICKR v5
KICKR '18
KICKR CORE
KICKR '17*
KICKR SNAP '17
*Please check your specific KICKR '17 serial number as outlined in the Identify KICKR by Serial Number section beneath the image.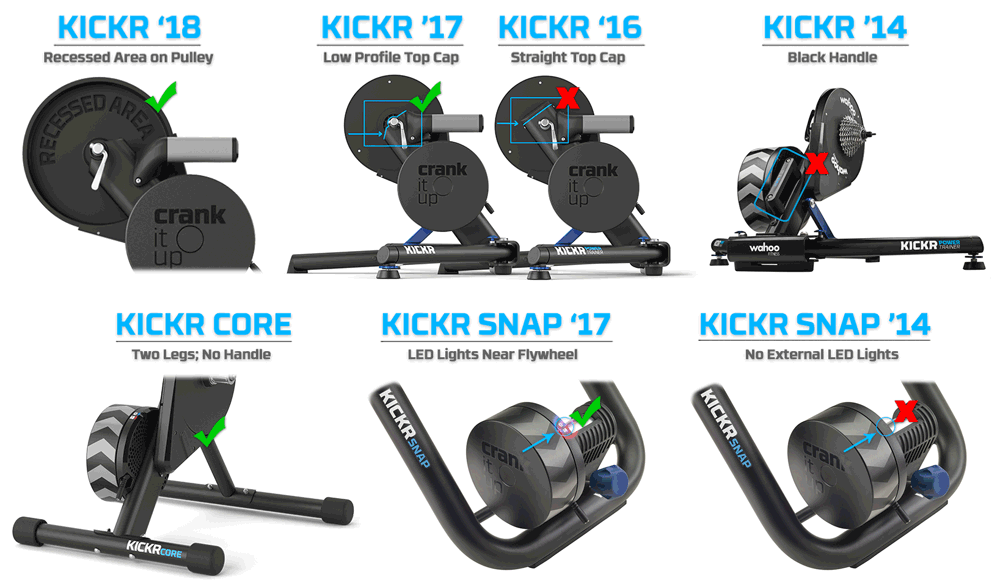 IDENTIFY KICKR BY SERIAL NUMBER:
Find the KICKR serial number on the drive side of the KICKR flywheel as shown below: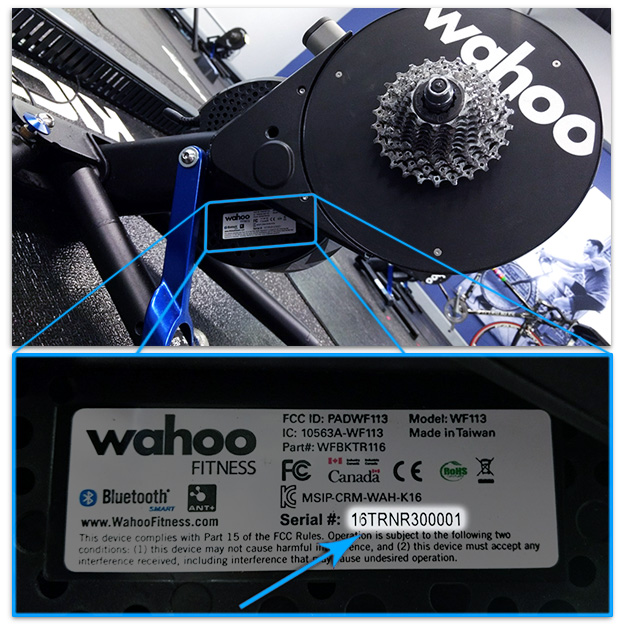 Serials of KICKR trainers must meet the following requirements to be KICKR CLIMB compatible :
The first two digits must start with 17 or greater (ex: 17TRNR220001 and 18TRNR000001 are both compatible)

If the first two digits are 17, the two digits immediately after 17TRNR must be 22 or greater (ex: 17TRNR220001 is CLIMB compatible, while 17TRNR219999 is not)
KICKR trainers with serial numbers that do not meet these requirements are not climb compatible.