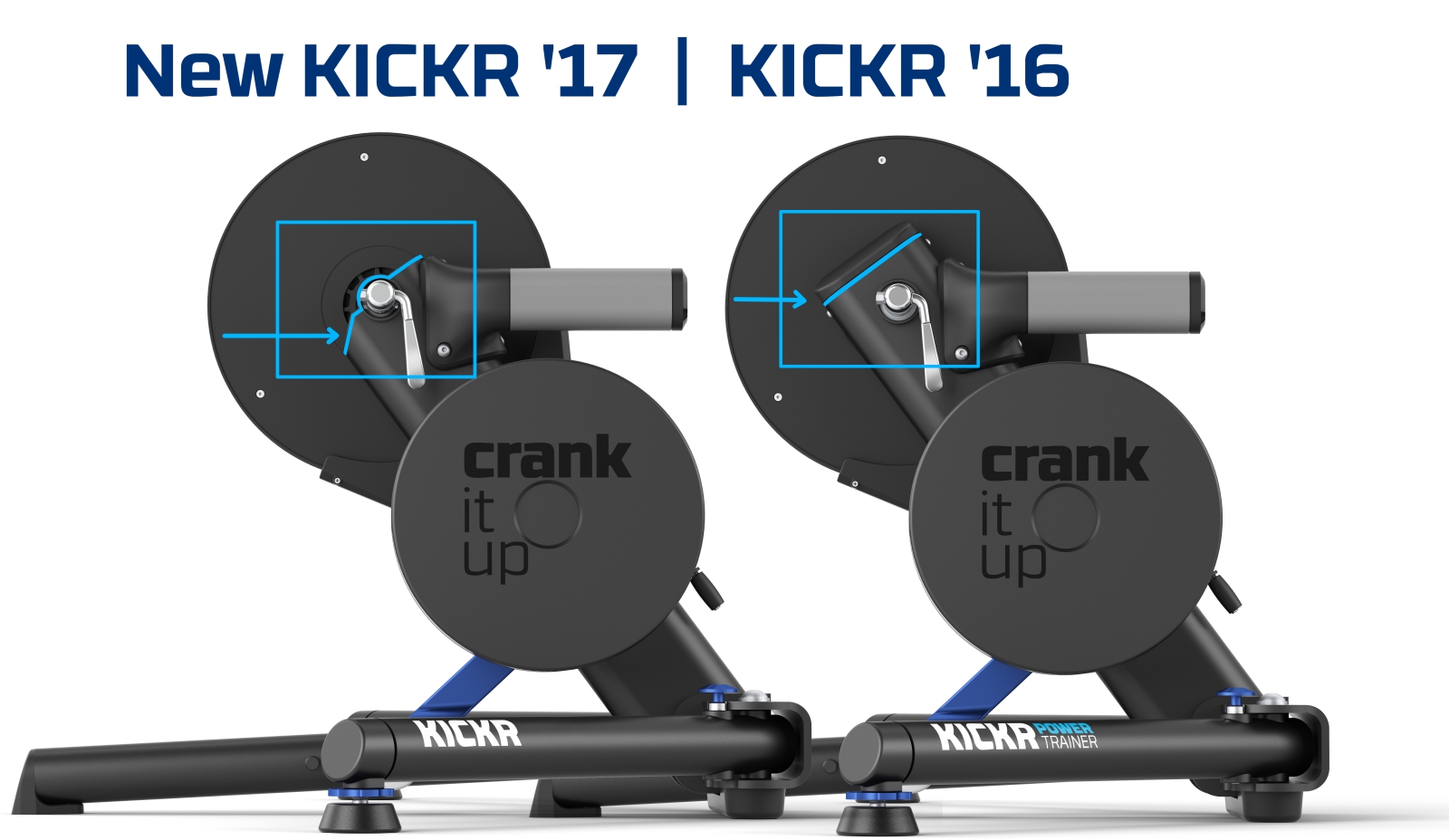 This page contains firmware update notes for the KICKR 2016 which features a redesigned (now gray) handle and flat top cap, as pictured above.
For installation, please see instructions for iOS or Android.
KICKR '16 v3.4.62 - 4 October 2017
Updated optical sensor thresholds
Improved ANT+ Connections
ANT+FE updates for power consistency
KICKR '16 v3.3.53 - 29 March 2017
Improved optical tick (how KICKR measures the speed of the flywheel) detection. This fixes speed and power drop outs at higher speeds for a small number of affected devices.
Updated drag power model. This improves power accuracy for devices with spindown times above 30 seconds. It does not change power measurements for devices with spindown times below 30 second.
KICKR '16 v3.2.51 - 24 January 2017
Fixed an issue where the KICKR could miss grade change commands in Zwift
Added a feature where users can turn off ERG mode smoothing
The new KICKR now defaults to Level 2 resistance when plugged in