We recommend that workouts be downloaded for a better playback experience or for offline use.
To download a workout, select the workout from the Library and then click the download button from the workout content card.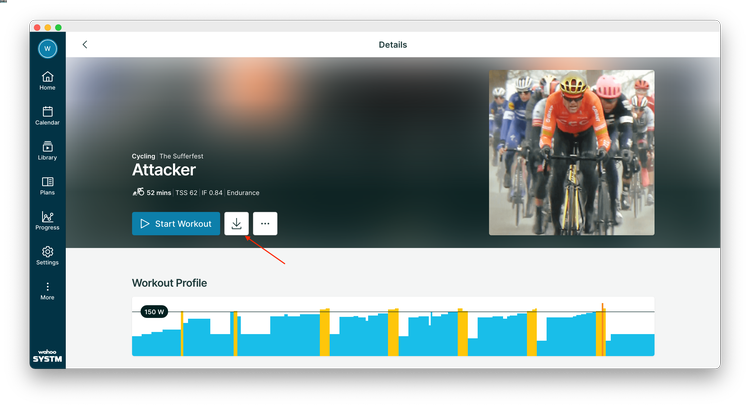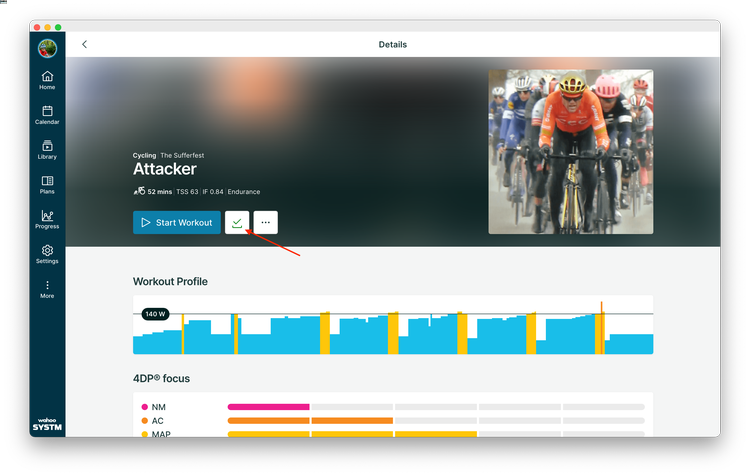 Each workout requires approximately 1 GB of storage space for every hour of video. (if the workout you're downloading is 2 hours in duration, expect to require 2 GB of space). To save on storage space, we recommend that you delete downloaded workouts after use. This will free up space on your device and will ensure that you always have the latest version of the workout.
If a video is not downloaded, the app will stream the video from the server.
To delete a downloaded workout, click on the "downloaded" checkmark and confirm that you'd like to delete the video.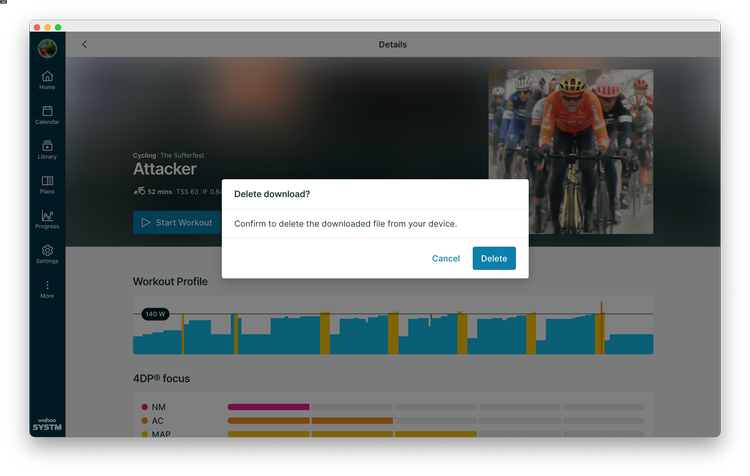 If a workout has been updated on our servers since your last download, you will see a message recommending that you download the latest version of the workout. Click the Update link to proceed with the update. Updates to workouts may include changes to the video or to any part of the workout. For the best app performance, we always recommend using the latest version of a workout.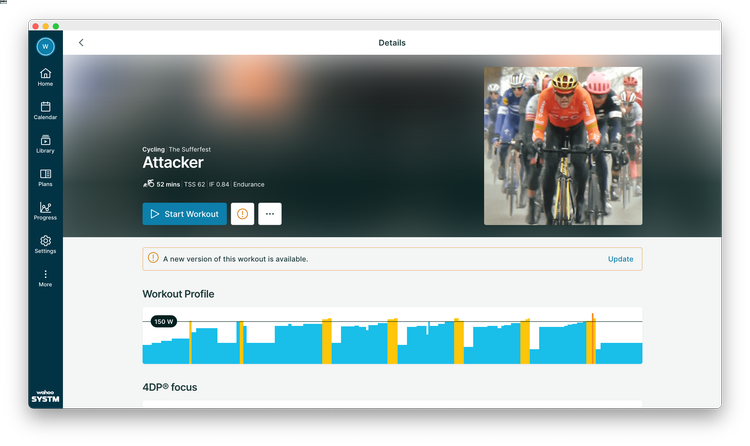 For more detailed information:
Offline use of SYSTM on Mac and Windows
Internet Requirements and Offline use of the SYSTM app
Can I use SYSTM on my Android without an internet connection?
Can I use the SYSTM app on my iOS device without an internet connection?