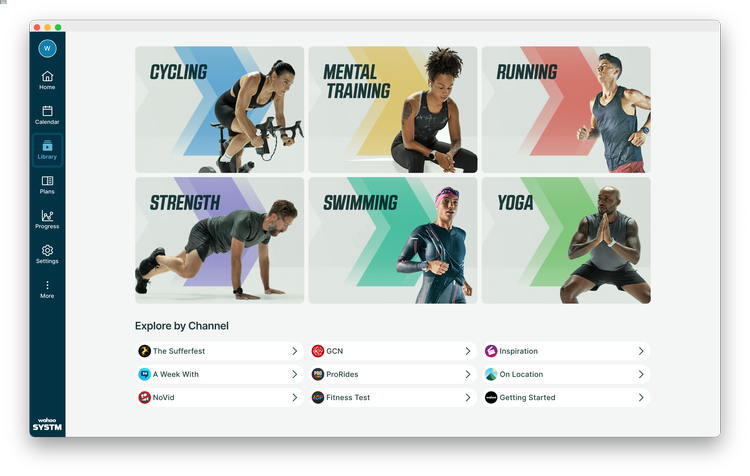 The Library contains all of the SYSTM content, organized by sport and channel. Each sport can be sorted and filtered by channel and content type. Once a sport or channel is chosen, further filters can be applied to help find the workout you're looking for.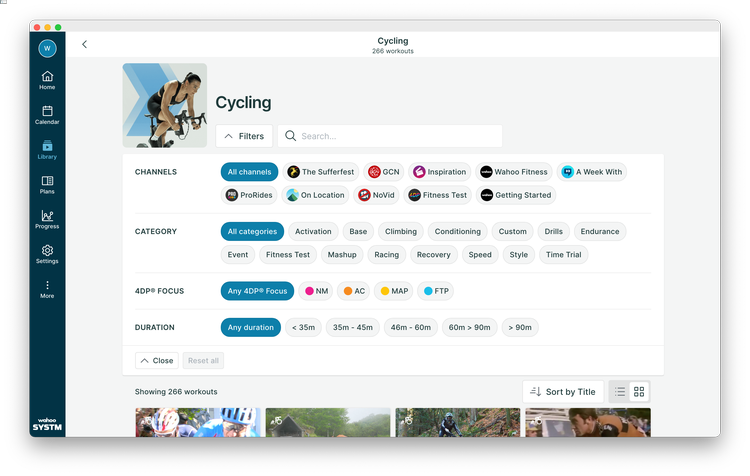 Workouts can be further sorted by title, IF, TSS and duration, in a ListView or a Card View.
ListView: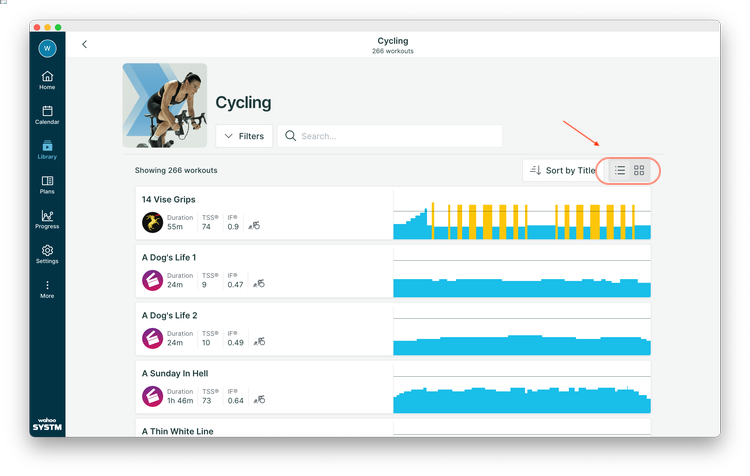 Card View: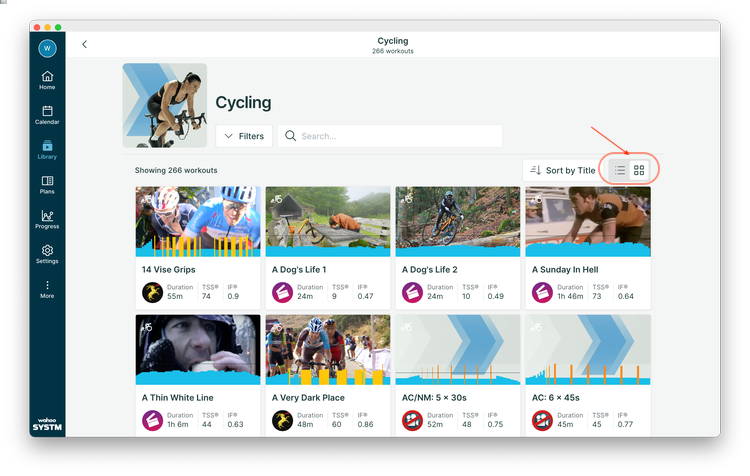 There is a search function at the top of the category page to search for your workout by Title.