Virtual power explained
The ROLLR is primarily designed to function in Power Meter Connect mode (where the ROLLR connects to POWRLINK Zero pedals or another ANT+ power meter to transmit power and cadence data to a controlling app or device, allowing for dynamic resistance on the ROLLR in a ride simulation or ERG mode workout in a variety of ride simulation and training apps.

In order to make virtual riding and the ROLLR accessible to users who have not yet invested in a power meter, ROLLR is capable of transmitting roller speed data to provide virtual power data in certain ride simulation apps (Wahoo RGT and Zwift) without a power meter paired. The ROLLR will broadcast the roller speed and those apps will calculate virtual power output and speed from that signal, allowing users to ride the virtual courses.

Because the power is indirectly calculated, rather than directly measured by a power meter, the ROLLR is not able to provide dynamic resistance based on elevation changes in this mode. The rider's avatar will move relatively slower when the course turns uphill, but there will be no change in resistance in the ROLLR. For the same reason, ERG mode workouts are not available when using virtual power mode in these apps. For the full experience in ride simulations and ERG mode workouts, a power meter, like the POWRLINK Zero pedals, will need to be paired.

Due to the accuracy limitations of virtual power, the acceptability of using virtual power in racing in either app is at the discretion of a given event's race directors.
Requirements
Virtual Power in RGT
To enable virtual power in RGT with a ROLLR, just pair the ROLLR. Open the Menu by moving your mouse or finger on screen. In the Menu, select Sensors.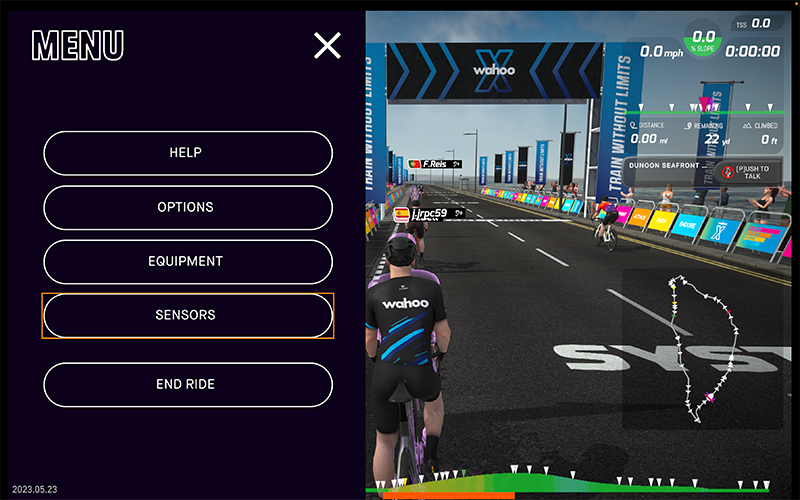 In the Sensors menu, find your ROLLR. It will be paired for Power, Cadence, and Control by default. No further action is necessary, but note that because no power meter is paired, the trainer cannot provide cadence data and there will be no dynamic resistance due to course elevation changes. The cadence value will stay at 0.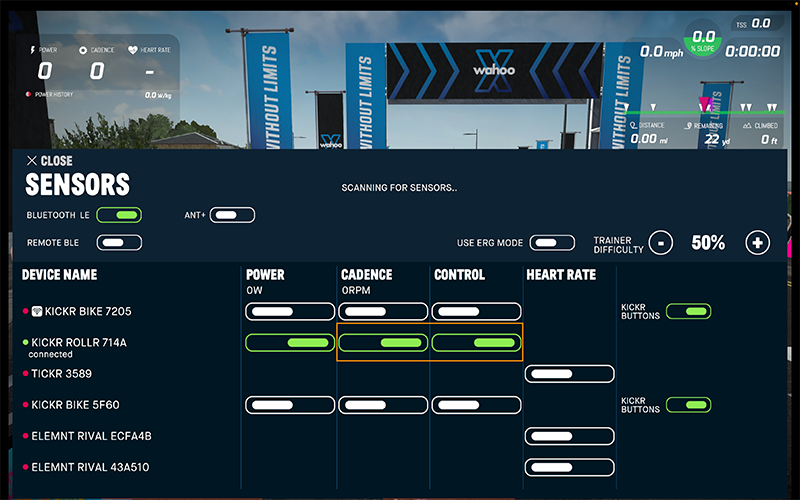 If desired, you can de-select the trainer for Cadence and pair another cadence sensor, or deselect both Cadence and Control. Doing so will have no impact on the app or device behavior.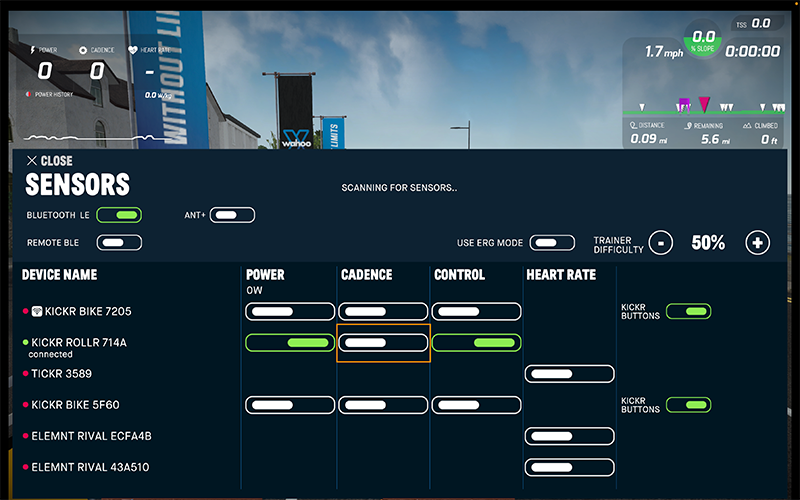 Close the Menu and ride!

For more information about using RGT virtual power with other non-smart trainers, see this article.


Virtual Power in Zwift
To enable virtual power in Zwift with a ROLLR, start by pairing the ROLLR. By default, the ROLLR will pair as Power Source, Controllable, and Cadence.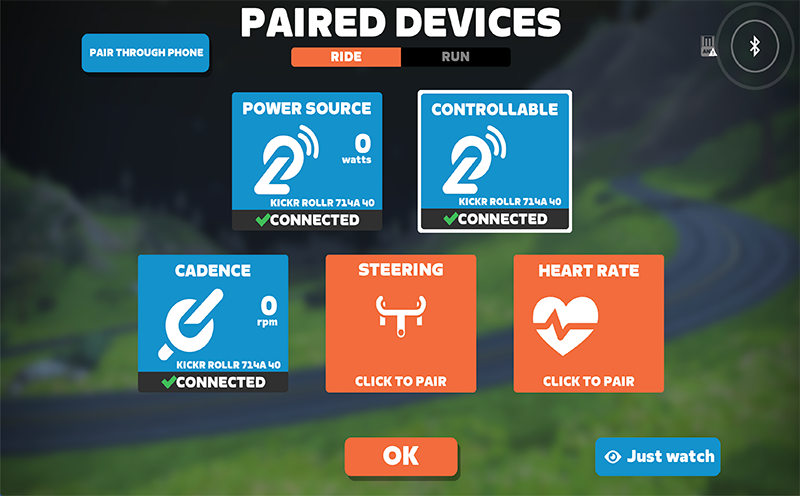 De-select Power Source, Controllable, and Cadence. Select Speed Sensor.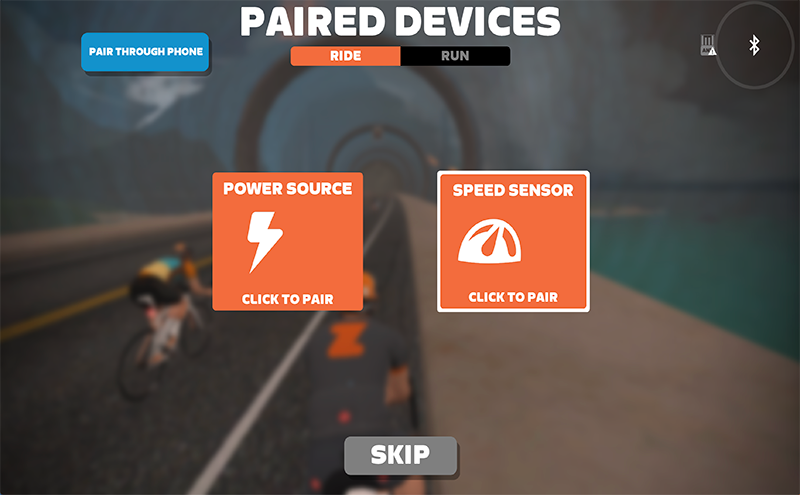 Select your tire size and KICKR ROLLR.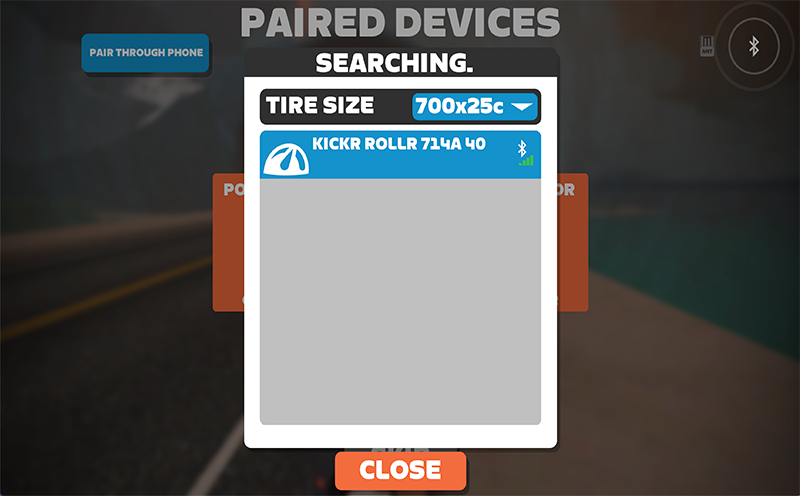 By default, the app will select an unlisted trainer.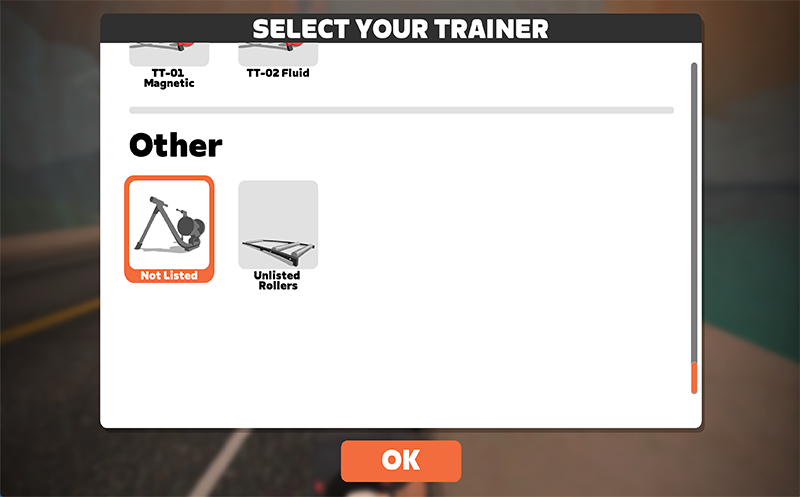 Scroll up to find the ROLLR under Wahoo trainers. Select KICKR ROLLR and select OK.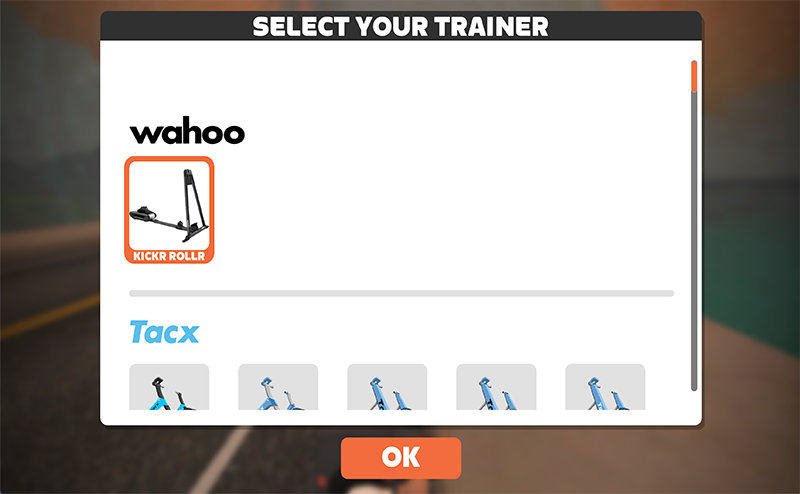 The ROLLR will pair as both Speed Sensor and Cadence by default. De-select Cadence so that the ROLLR appears only under Speed Sensor.
With Cadence selected, Zwift will not register movement. De-selected, it will work as designed. You can pair another cadence sensor or nothing.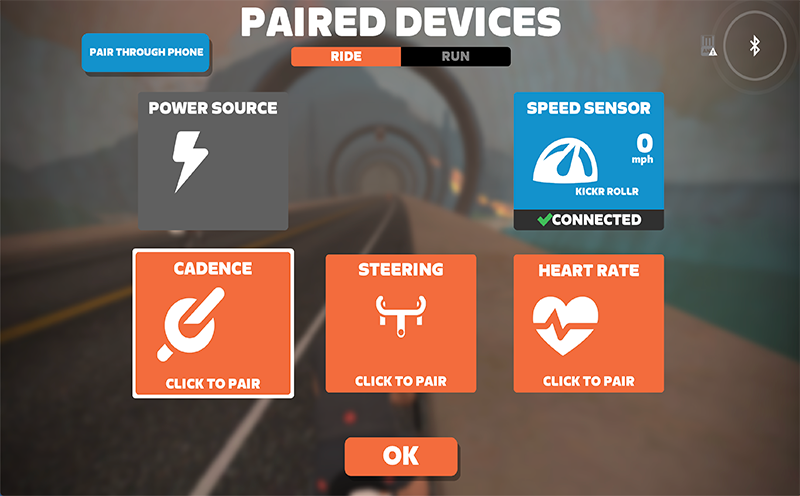 Go ride!

For more information on this pairing process, see Zwift's article. For questions/issues regarding the Zwift pairing process, Zwift settings, or ride dynamics, please contact Zwift support. For questions/concerns about your ROLLR, please reach out to our support team using the link at the top of this page.