Using the ELEMNT by Itself
Firmware updates for the ELEMNT are installed automatically when a WiFi signal is present. Alternatively, you can manually update firmware from the settings menu as shown below.
Ensure your ELEMNT is powered on, well charged, and connected to WiFi
Once on the home screen, press the power button to bring up the following menu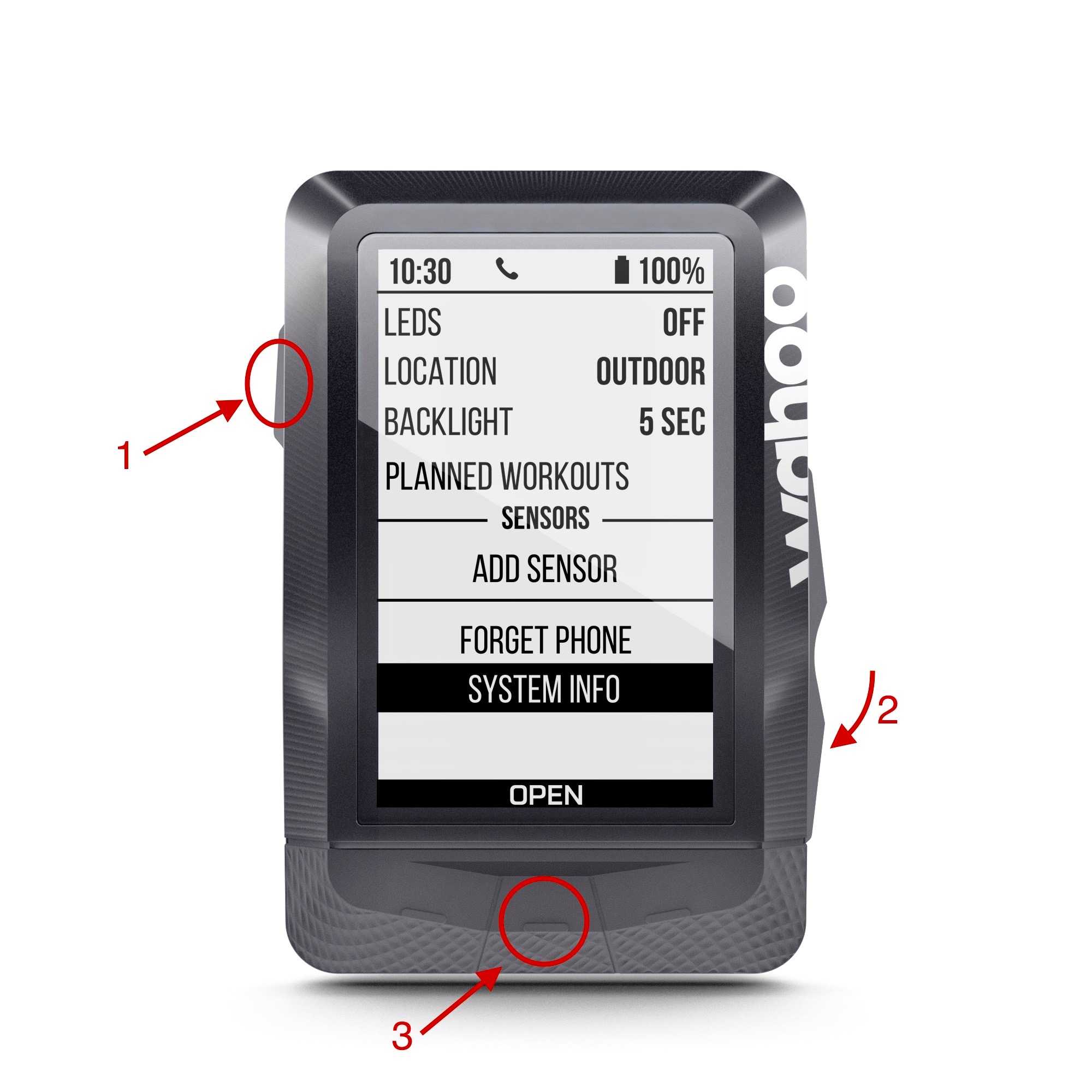 Highlight "SYSTEM INFO" using the right-side scroll buttons and select "OPEN"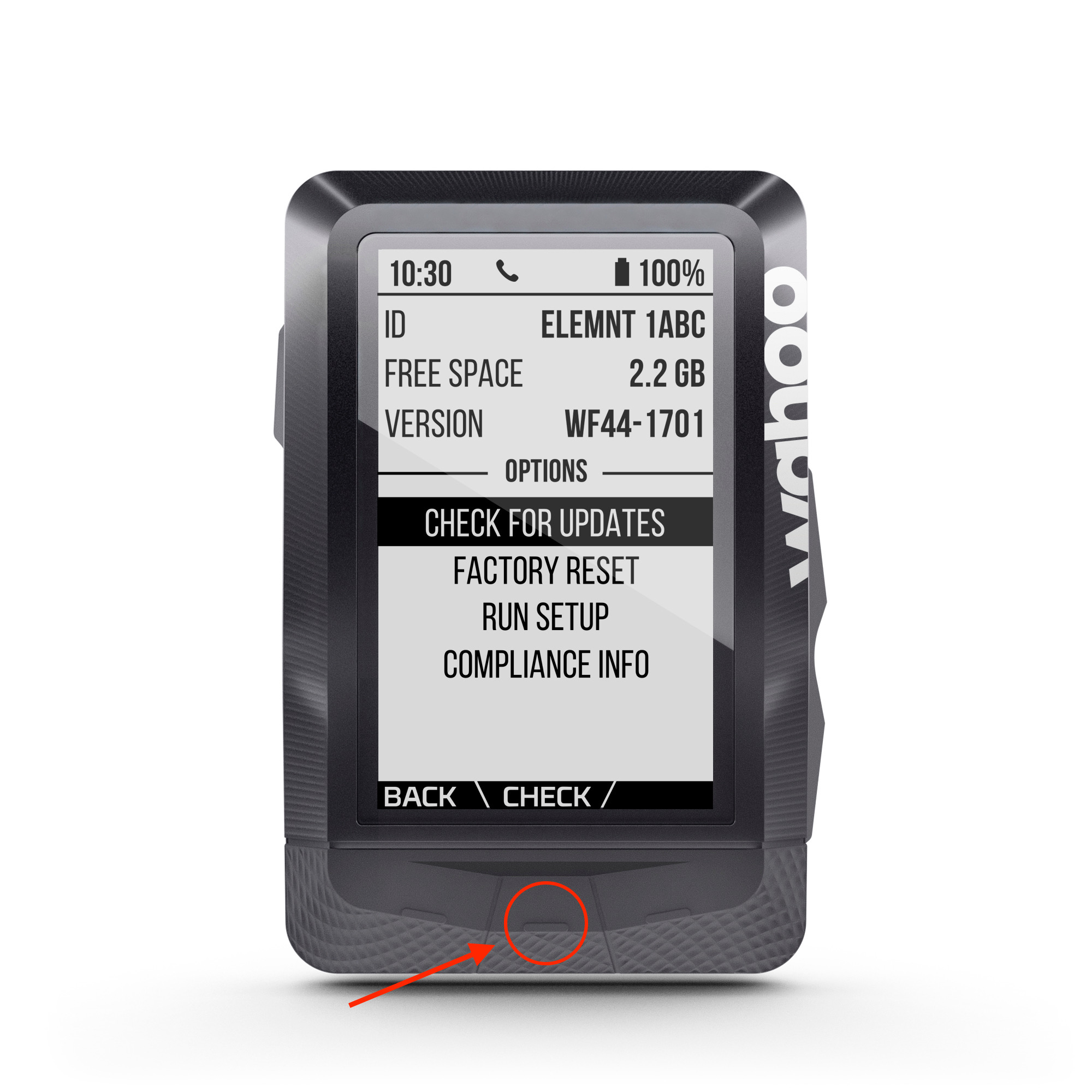 Highlight "CHECK FOR UPDATES" and select "CHECK"
Follow the prompts to update the firmware and it will download and install if available. Note that automatic updates are only performed prior to powering off to avoid interference with use.  
Using the Companion App
When connected to the Companion App, you will be notified if an update is available. The Settings tab will also show if an update is available to download and install, as pictured below. Follow the prompts to update the ELEMNT in the app. Your ELEMNT will reboot to complete the update.