For the newest update notes, please see ELEMNT Firmware Updates
Updating the ELEMNT/BOLT/ROAM Firmware

Notifications for new firmware updates are downloaded automatically when connected to WiFi on startup. Alternatively, you can manually update firmware from the settings menu as shown below.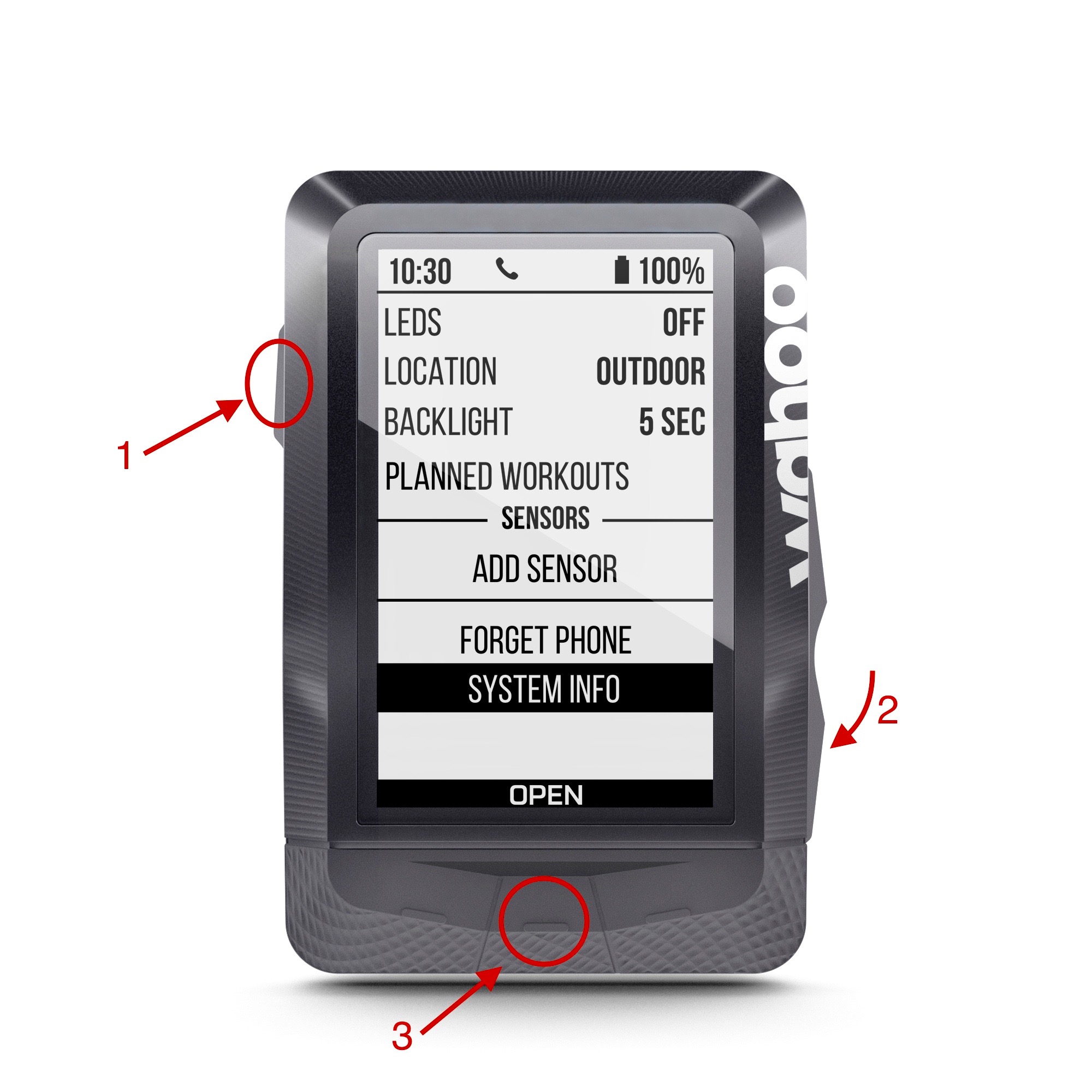 Highlight SYSTEM INFO using the right-side scroll buttons and select OPEN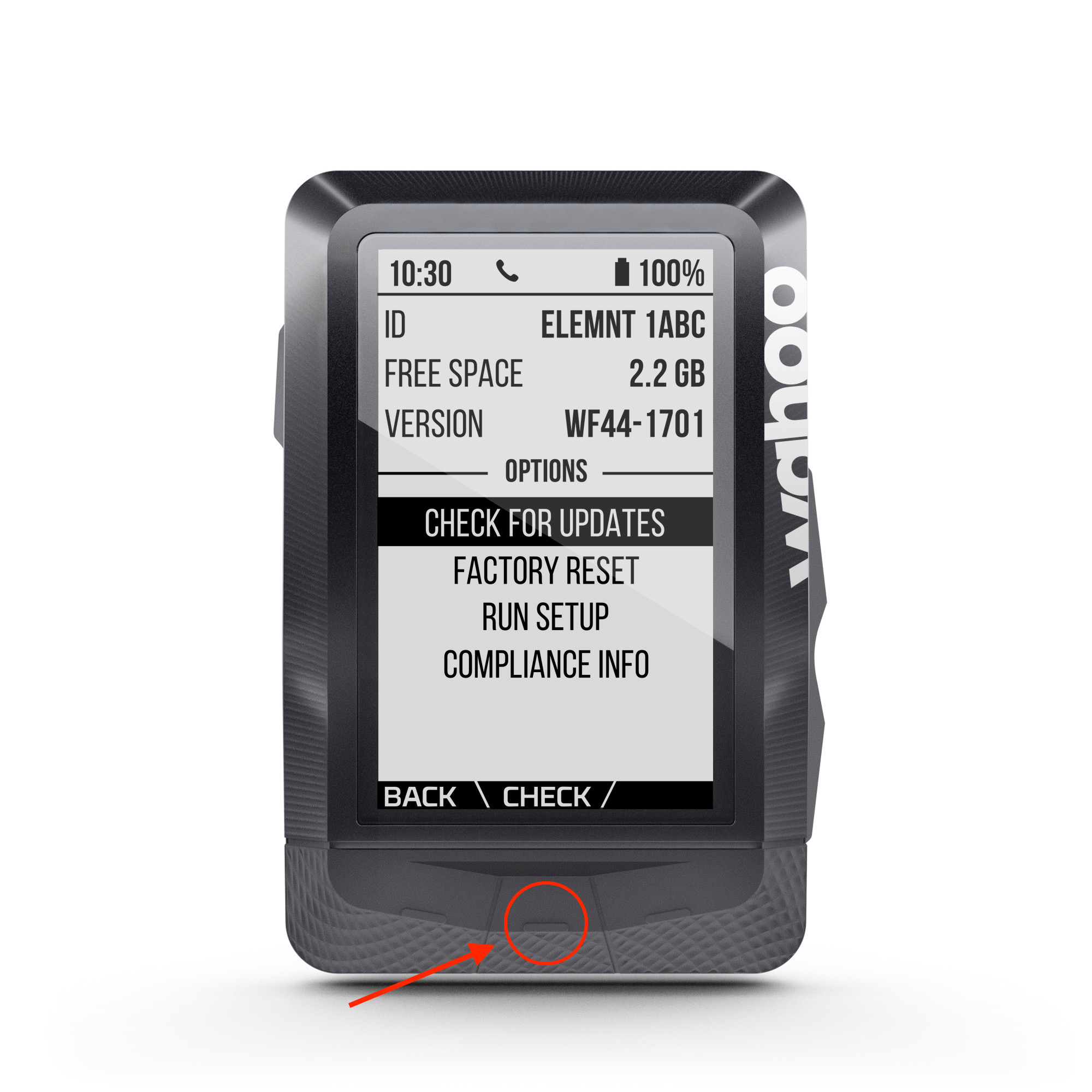 Ensure you have at least 250MB of free space on the second line. If not, please delete any unused maps until 250MB of free space is available. Then, highlight CHECK FOR UPDATES and select CHECK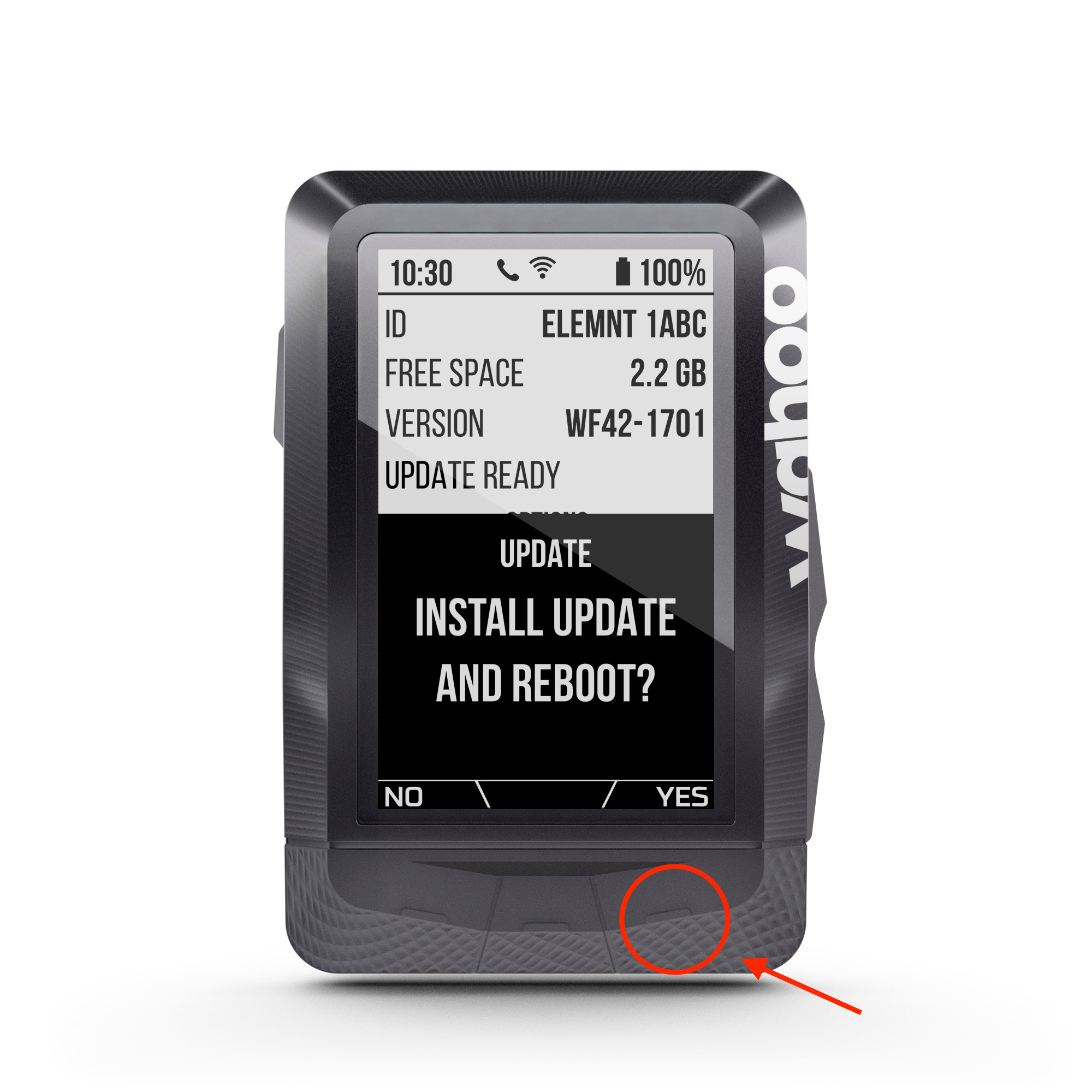 Follow the prompts to update the firmware and it will download and install if available. Note that automatic updates are only performed prior to powering off to avoid interference with use.
Note: Following an update, it may be necessary to re-pair your ELEMNT, BOLT, or ROAM to the ELEMNT App following instructions to re-display the QR Code, then re-pairing to the app.
For persistent issues, please check the instructions in our Help with Updates Guide.