This chart will help you determine your RPE zones for running.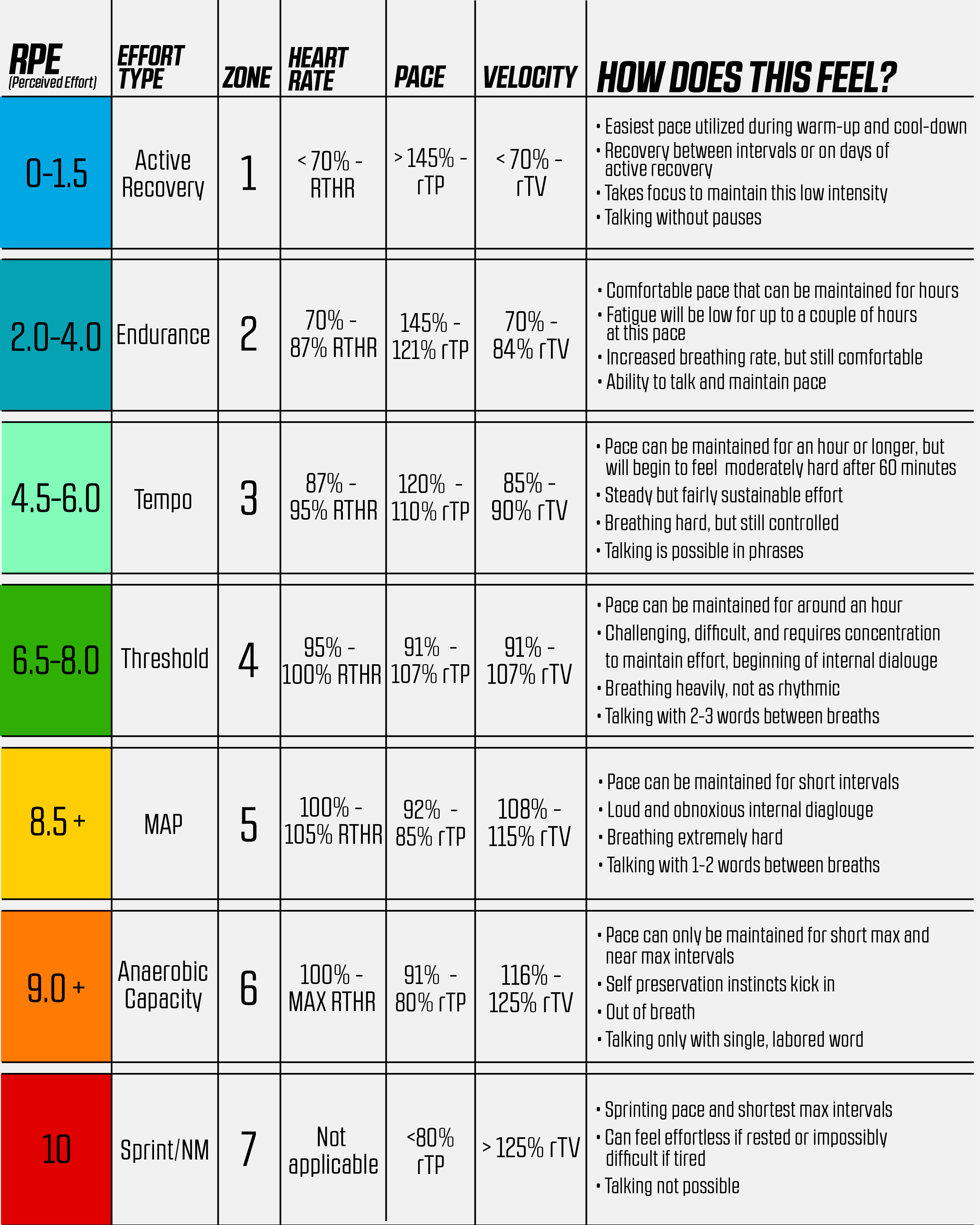 To determine your rTP, you will need to complete the 5k run pace test found in the Pre-Tri Plan test week training plan.
To calculate your rTP, add 15 seconds to your average km splits.
To calculate your RTHR, you will want to look at your average HR for the last 20 minutes of the test. Take this average HR and subtract 10 bpm.
Using the chart above, you can then map out your RPE and HR zones.