You can create a SYSTM web subscription rather than manage your account through Google. If you've previously created a subscription through Google, you will need to cancel that subscription and wait for it to fully expire before creating a web-based subscription through Wahoo. (see Cancelling your SYSTM subscription on Google Play for more details.)
Log into your SYSTM user account at systm.wahoofitness.com, or from a desktop (windows or mac) version of the app, to view and manage your subscription. Follow the instructions found here: Creating and Managing a SYSTM subscription (web, Mac, Windows).
If you still have an Google subscription that is active, you will see the following screen: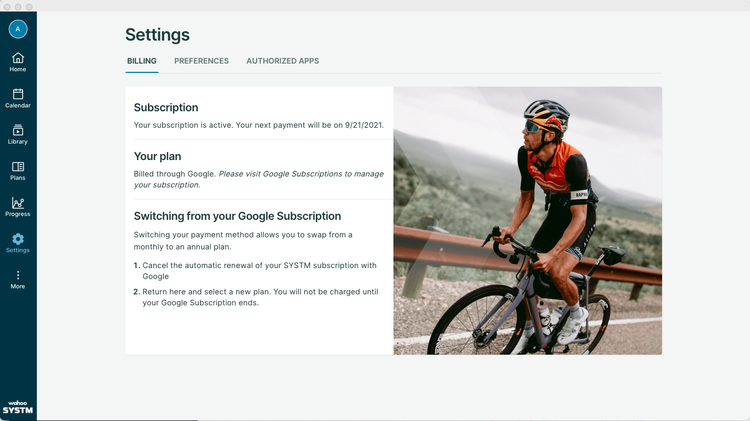 Be sure to allow your subscription to fully expire before proceeding. You will know the account is expired when you can no longer access app content or play a workout.