ELEMNT Bike Computers Summit Climbing Feature

Compatibility: New ELEMNT BOLT and ELEMNT ROAM (devices with full-color screens) receive all features below, while original ELEMNT and BOLT (with monochrome screens) will simply find the remaining elevation added to the route's cue sheet

Elevation Chart: Enabled when a route is loaded


Full-color Data Fields: Work with or without routes loaded
Requirements:
iOS Companion App:

1.55.1+

Android Companion App:

1.55.0.34+


ELEMNT Firmware:

14466+
What is Summit?
The Summit climbing feature adds color-coded gradients to the grade data field and elevation chart on the climbing page when riding a 3rd party route or Strava segment.
What data is included?

New full-color grade field!


Colors existing elevation chart in 10m segments

Enabled once a route is loaded
Colors elevation chart on Strava Live Segments


Appears only on starred Strava Live Segments

Adds remaining elevation to route's cue sheet

Available on all devices


Enabled once a route is loaded
Will users be able to customize data fields?
Yes, you can choose between new and old grade field styles. T

he grade field will default to the full-color version after update, but can be reverted using the ELEMNT Companion App's Settings page.

What grades do the various colors represent?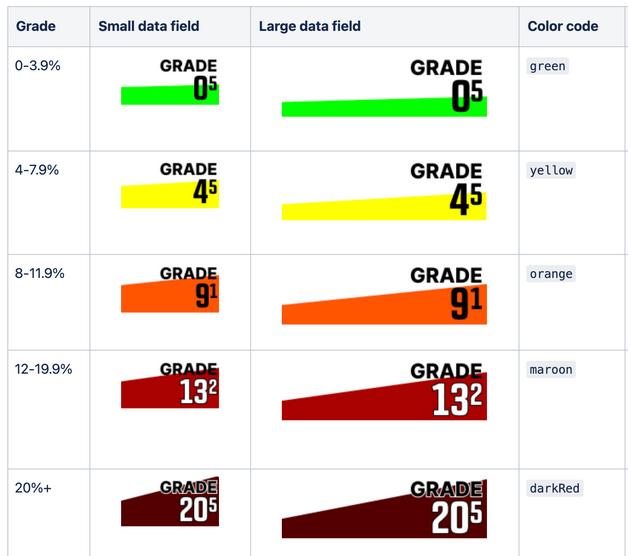 The same climb categories also apply to the elevation chart