The Focused Strength Training program uses dynamic exercises and integrated movement patterns to increase body strength, resilience, and athletic performance. We use various multidirectional movements to challenge coordination and stability, build strength, endurance, and explosive power. By combining concentric, eccentric and isometric movements, we created a diverse, innovative and dynamic program that will challenge the athlete in all of us. The entire program has been designed to complement your chosen SYSTM training plan or be applied as a strength-only cross-training plan.

The Focused strength modules will focus on 5 different areas:
the posterior chain (back of the body)

the core

the lower body

the upper body

dynamic strength (explosive and reactive strength)
How do I choose a level?
Select the right level in your Training Plan:
For complete instructions on how to choose a plan: Selecting a Training Plan (Mac and Windows).
If you've applied a plan and need to change your strength training level, you'll need to delete the plan, and then apply a new plan. For detailed instructions: How to delete a training plan.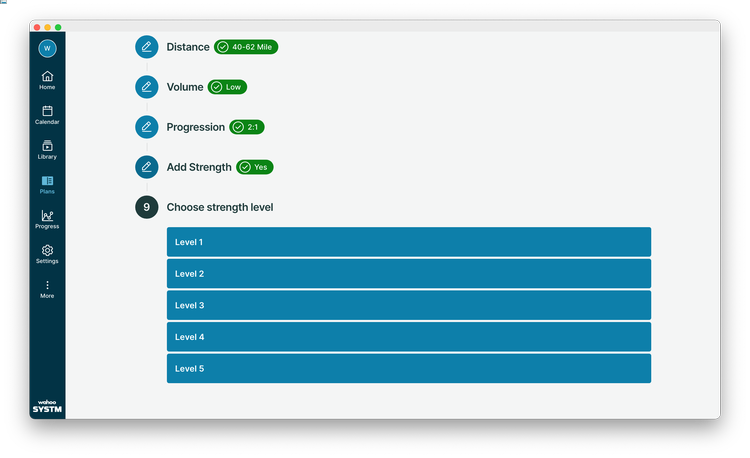 What equipment is needed?
Focused strength training uses bodyweight exercises and a few common items found around your home. No special equipment is needed.