Once you've completed your Half Monty Test, your results will be automatically applied to your Athlete Profile. Completing this test will update your FTP, MAP and cTHR. If you've never completed a fitness test in the app, you will be given new estimated AC and NM values.
You can check your results by selecting the completed workout from your Calendar.
The activity details will show the workout summary at the top.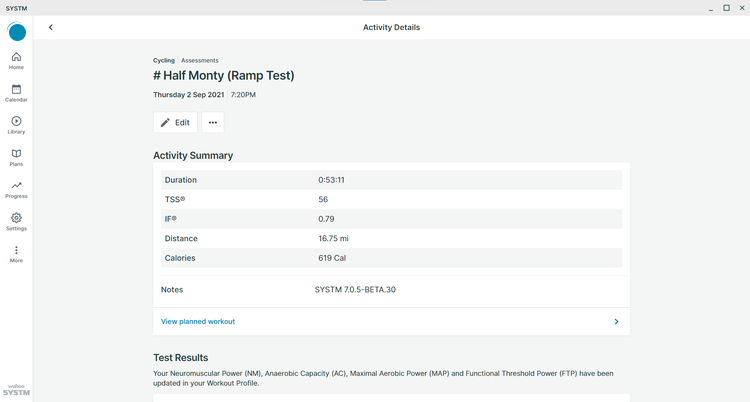 Followed by your test results. These results show the new MAP, FTP and cTHR, along with the new calculated heart rate zones. The MAP results and cTHR results should be consistent with the messaging that you received onscreen during the test.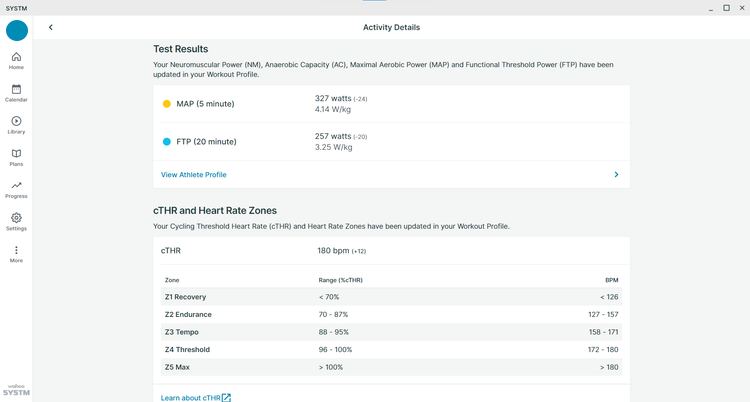 Your Athlete Profile
Your test results will be automatically reflected in your Athlete Profile. If for any reason, you don't want to use these values, you may edit the values manually from the Athlete Profile screen, or delete the activity from your calendar. (Deleting the activity is permanent and cannot be undone).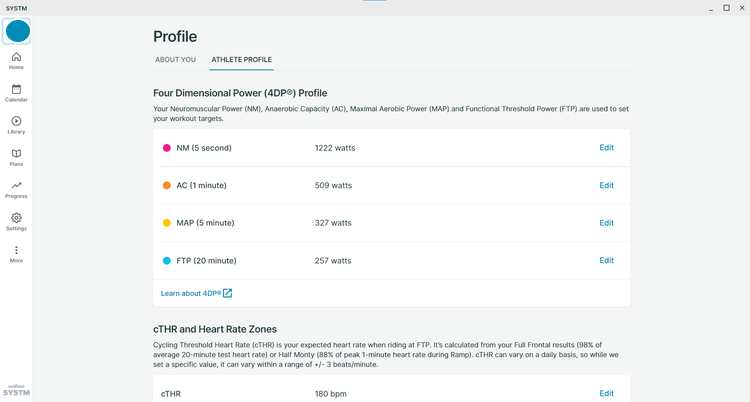 Your cTHR value will also be updated, and new HR zones will be assigned.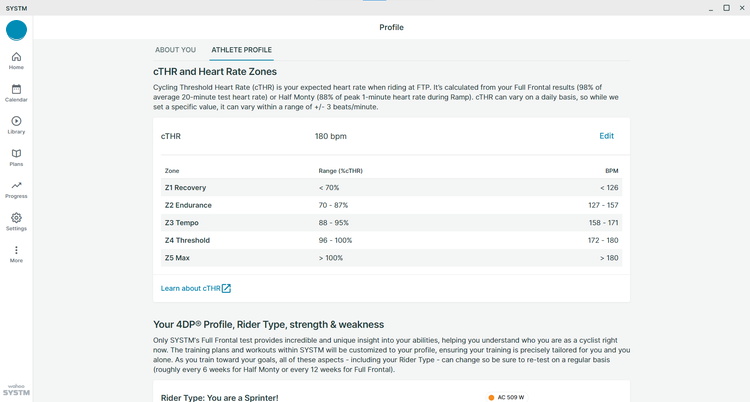 Your Rider Type and associated graph will NOT be updated. The values seen here will be from your last Full Frontal test. If you've never completed Full Frontal, this will not appear in your Athlete Profile.
To get an updated Rider Type and graph, you'll need to complete Full Frontal.