The calendar view in the app allows you to view and manage your training in an easy and efficient manner.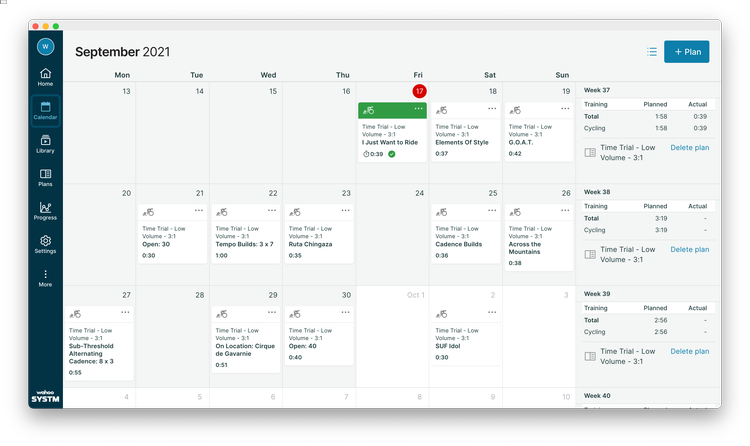 Monthly view or ListView are easily accessible with the click of a button.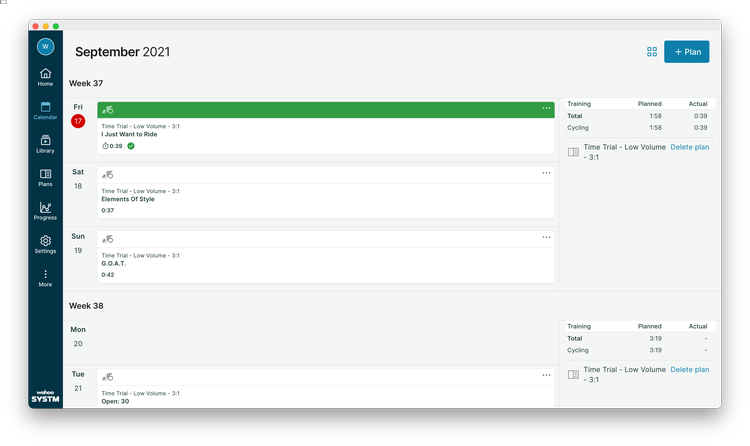 The weekly workout summary is available in both views, on the right-hand side of the calendar.
Mobile Views
Mobile views are slightly different, given the space constraints. The calendar view does not display any details except dots that depict the workouts for the day. Clicking on the calendar day will switch the view to List View. This can also be accessed through the ListView button at the top of the screen.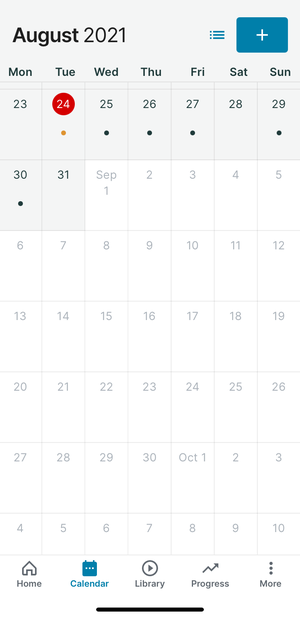 In List View, the workout tiles can be viewed. Tapping on the tile will open the workout details in the Library, and the workout can be launched from that screen. The workout summary can be accessed from the ListView. To return to the calendar view, tap on the grid icon next to the + button.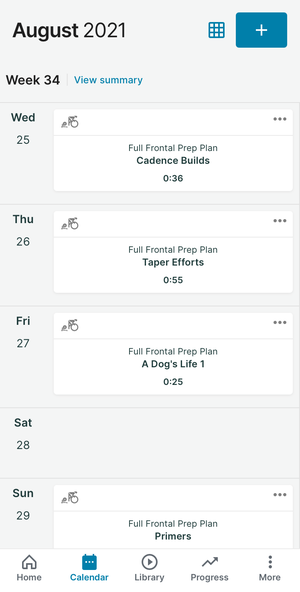 The workout summary appears at the bottom of the screen. Tap the X to exit this view and return to the calendar Listview.