You can delete your training plan from the Weekly Summary in the Calendar view in the app. Be sure to choose the plan that corresponds to the workouts you would like to remove from your calendar if you have more than one plan.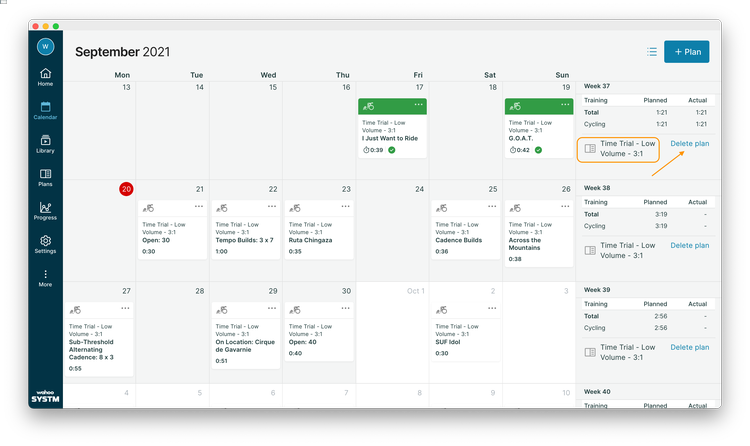 All workouts associated with this plan will be deleted, except for those that have been completed, or those that are in the past. Confirm that you want to delete this plan by clicking on Delete on the pop-up window.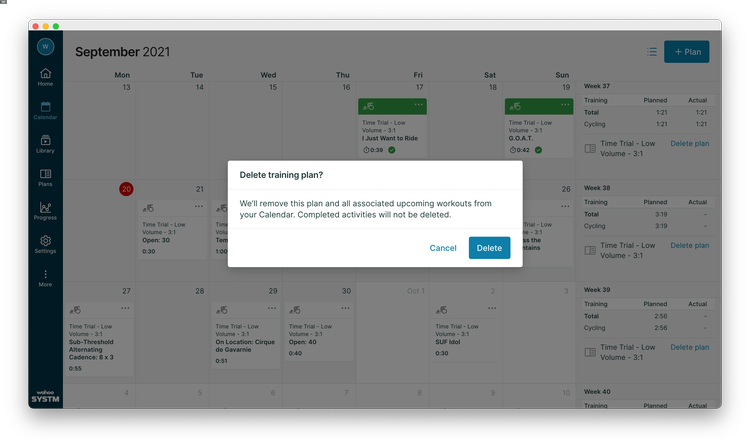 Caching may cause this action to be slightly delayed. Clicking away from this page and returning to it may help refresh the calendar. The training plan will have been removed.
Mobile Apps
From the calendar Listview in the app, View Summary. Select Delete Plan next to the Training Plan that you are wanting to delete (if you have more than one plan).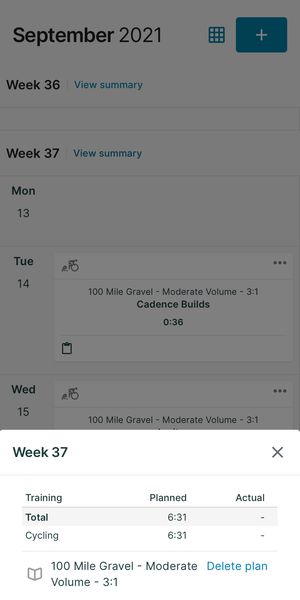 Deleting the plan will delete all the components of the plan, except any past or completed activities. Tap Delete Plan to proceed.
Confirm your choice to delete. Deletion is permanent and cannot be undone. You can restore the plan by selecting a new plan from the Training Plan Selector.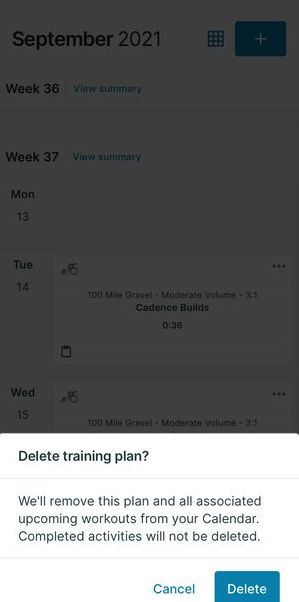 All future activities that belong to this training plan will be removed from the calendar. Any past complete or incomplete activities will remain on the calendar.