The data from your completed workouts can be shared automatically to select 3rd party platforms when authorized in the app. Automatic uploads can be done to Final Surge, Garmin, Strava, Today's Plan and TrainingPeaks. For any other platforms, select Email to receive the workout files to manually upload to that site.
Under Settings, select the Authorized Apps tab. You'll be able to authorize your favourite apps or send your completed activity files (.FIT) to your email.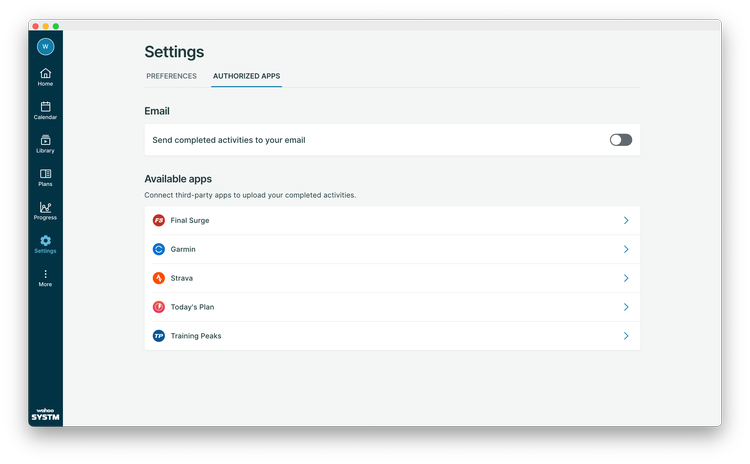 When selecting a 3rd party app, you will be redirected to a login page for that app. Authorize the app by entering your user credentials for that app. Once completed, you should see the connection notice in the SYSTM app, and the app should appear under the connected (authorized) apps section.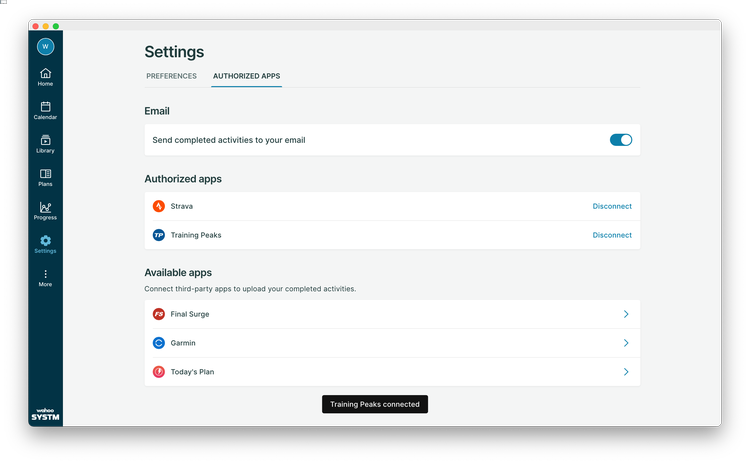 If you'd like to share a previously completed activity, see the instructions found here: Manually Uploading an activity to a 3rd party app