Manually Sharing a Workout to a SYSTM preferred App
Automatic sharing can be configured for the following preferred apps: Strava, Garmin Connect, TrainingPeaks, Today's Plan and Final Surge.
To manually upload an activity, you will first need to authorize the apps or email sharing, and then follow these steps. Click on "more", "settings" and then "authorized apps" in order to set up sharing.


To share a previously completed activity, find the activity in the training calendar and click to open the activity details card. Click on the three dots button.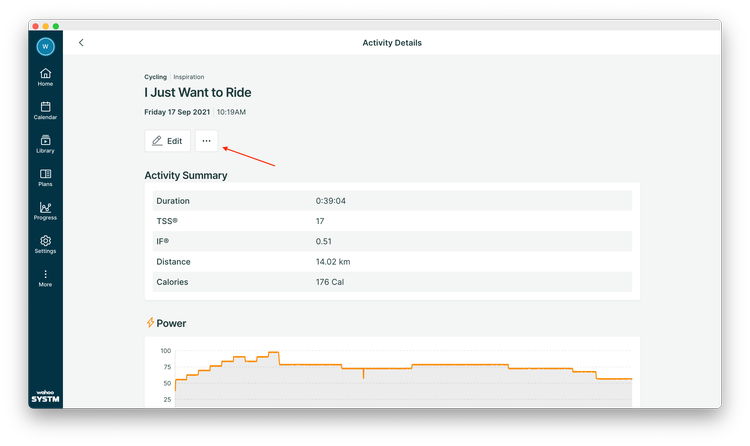 Click on the Share button.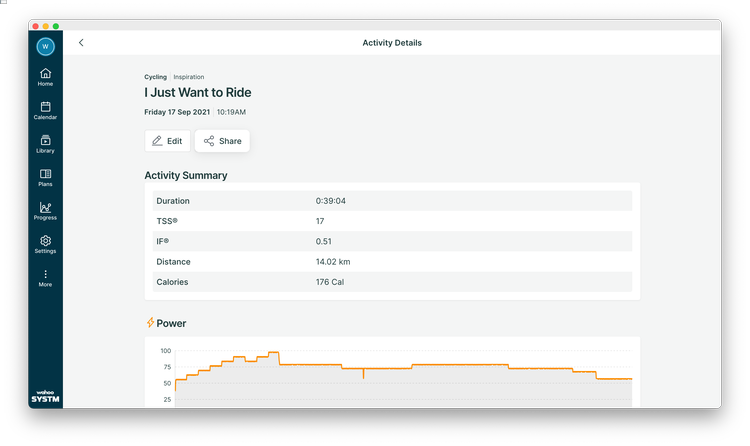 Select the platform you'd like to share your data with. If the platform you're looking for does not appear here, you'll need to create the connection by following instructions here: Authorizing 3rd Party apps for data sharing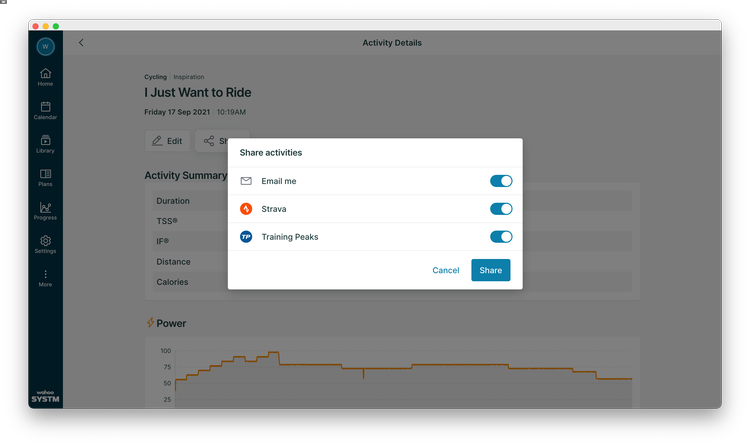 If you've previously tried to upload the file and it has not appeared on the selected platform, edit the workout and add a note, then manually upload the file again.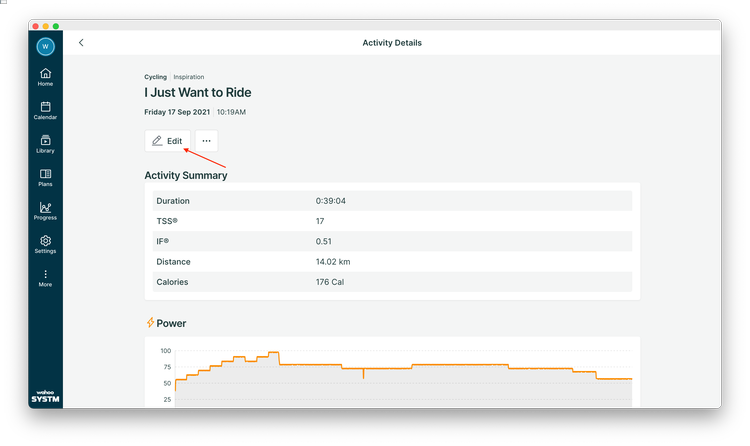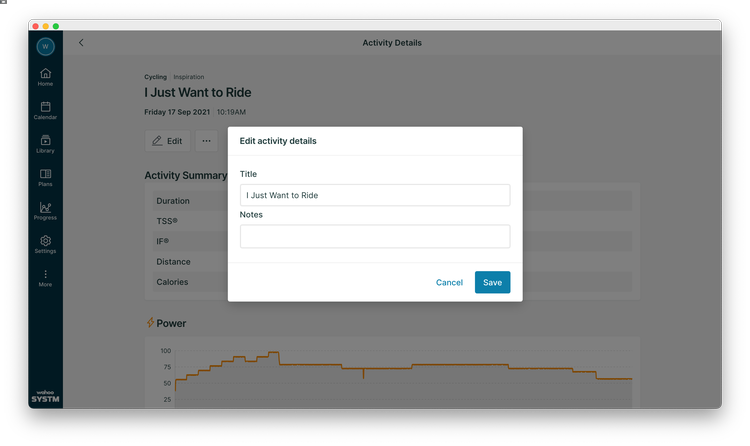 Manually Sharing an Activity to a different App
If you'd like to share your workout to an app or platform that isn't included in the SYSTM Authorized Apps list, select Email - Send completed activities to your email. This will automatically send you the .FIT file that you can manually upload to your preferred app. Follow the instructions found above to send the file from a previously completed workout.