General Thru Axle Compatibility:
Though the KICKR SNAP is compatible with most bikes as described in the KICKR SNAP Bike Compatibility Guide, select Thru Axle bikes may be incompatible due to the design of the dropouts or rear derailleur: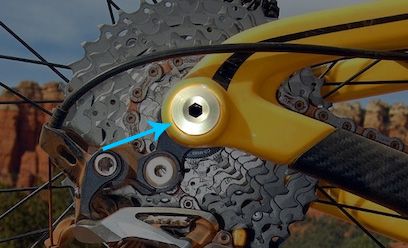 The style of dropouts on this Santa Cruz bike prohibits the adapter from protruding into the clamp which secures the frame. Image credit: pinkbike.com
Bikes with a closed or capped dropout on the the drive side (as pictured above) are incompatible since they prohibit KICKR SNAP from clamping to and securing the exterior of the frame (and dropouts). If a thru axle bike is unable to support an extended thru axle and cap as included in the KICKR SNAP Thru Axle Adapter, it is unlikely to be compatible with KICKR SNAP.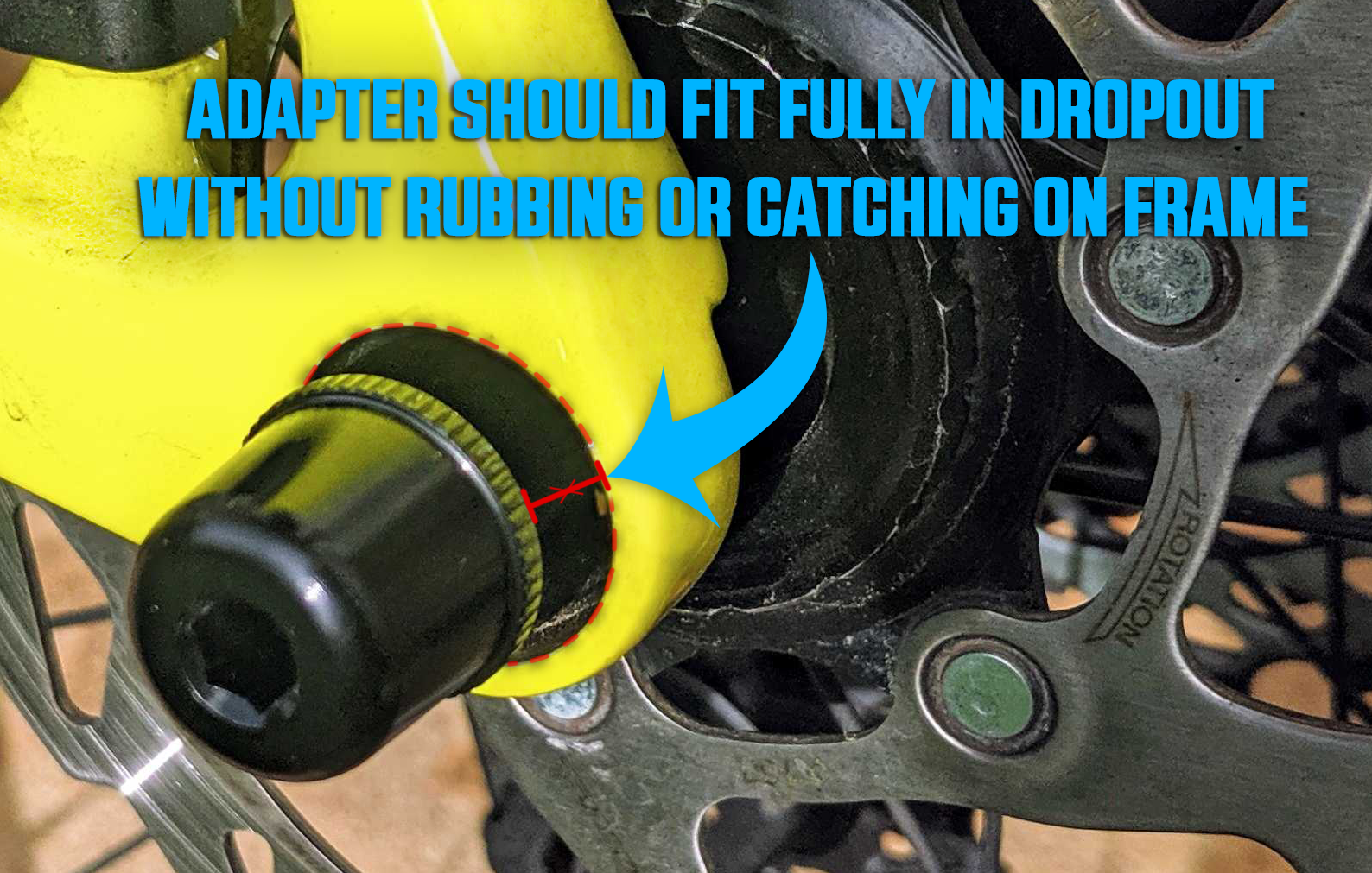 Additionally, KICKR SNAP's adapter clamps should not come into contact with the bike frame.
Known Incompatible Bikes:
The following bikes are NOT COMPATIBLE with KICKR SNAP:
Some Santa Cruz bikes
Some Trek bikes including Domane variants
2021 Cannondale bikes with carbon frames
2021 BMC Teammachine ALR Disc Two
2020 Bianchi Sprint
2019 Specialized Roubaix
E-bikes, single speed, track, and/or recumbent bikes
To fully ensure compatibility, please visit a local Wahoo Fitness retailer to test your bicycle's fit or contact support before purchasing.