This article refers to conditions which affect KICKR v6 (2022) smart trainers, KICKR BIKE v2 (2022) smart bikes, and POWRLINK Zero pedals.

Current Situation
Due to changes made in the Android bluetooth architecture in a recent update to Android 13, Samsung phones on Android 13 currently prevent effective use of our standard firmware update processes for Android users.
KICKR Trainers + KICKR Bike
POWRLINK Zero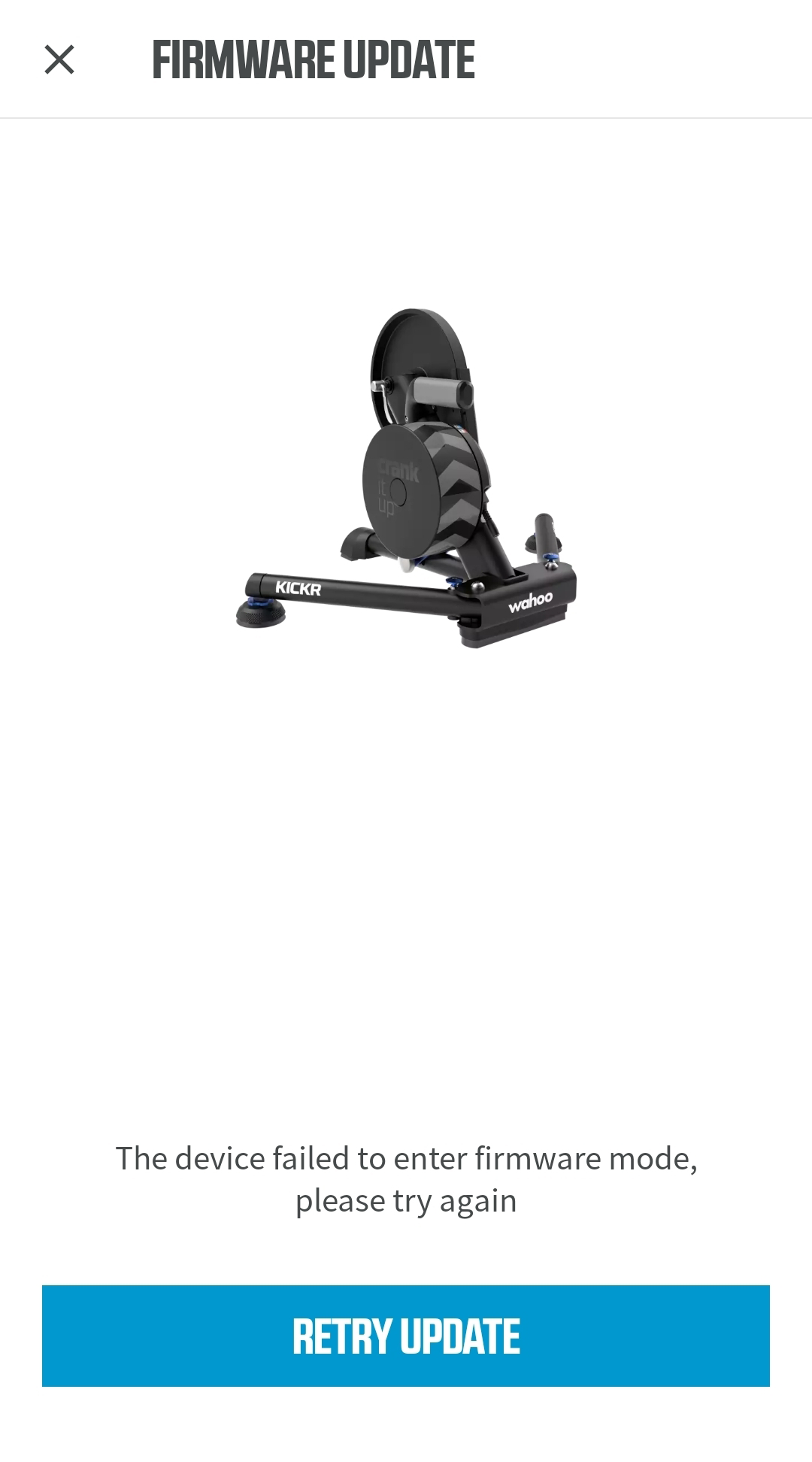 Troubleshooting Workaround
In order to update your KICKR v6 (2022) from firmware version 5.0.12 or earlier to version 5.0.14, you must use an alternate device (either [1] a Samsung phone not running Android 13, [2] a non-Samsung Android phone, or [3] an iPhone compatible with a current version of the Wahoo Fitness App for iOS. As this is a Samsung + Android 13 operating system level bluetooth change, there is no solution available other than to use an alternate device for this single update.
Resolution
Once a KICKR v6 is updated to firmware version 5.0.14 / Wi-Fi version 1.0.1, the KICKR will once again be able to be manually updated via the Wahoo app on any phone compatible with current Wahoo Fitness App versions (including Samsungs using Android 13) AND will be capable of automatically receiving Wi-Fi over the air (OTA) updates going forward, making manual updates unnecessary.