Feature Description
Drill Mode helps swimmers track distance and swim pace in the pool when using strokes other  than freestyle.
Understanding the Feature
During a Lap Swimming workout, users can now enter Drill Mode any time they are doing anything other than freestyle laps. Drill Mode is only available once a Lap Swimming workout has started. If the user has selected the Lap Swimming profile but the workout is pending, the Drill Mode option will not be available in the RIVAL menu.
Note: Work/rest timer must also be off to enter drill mode.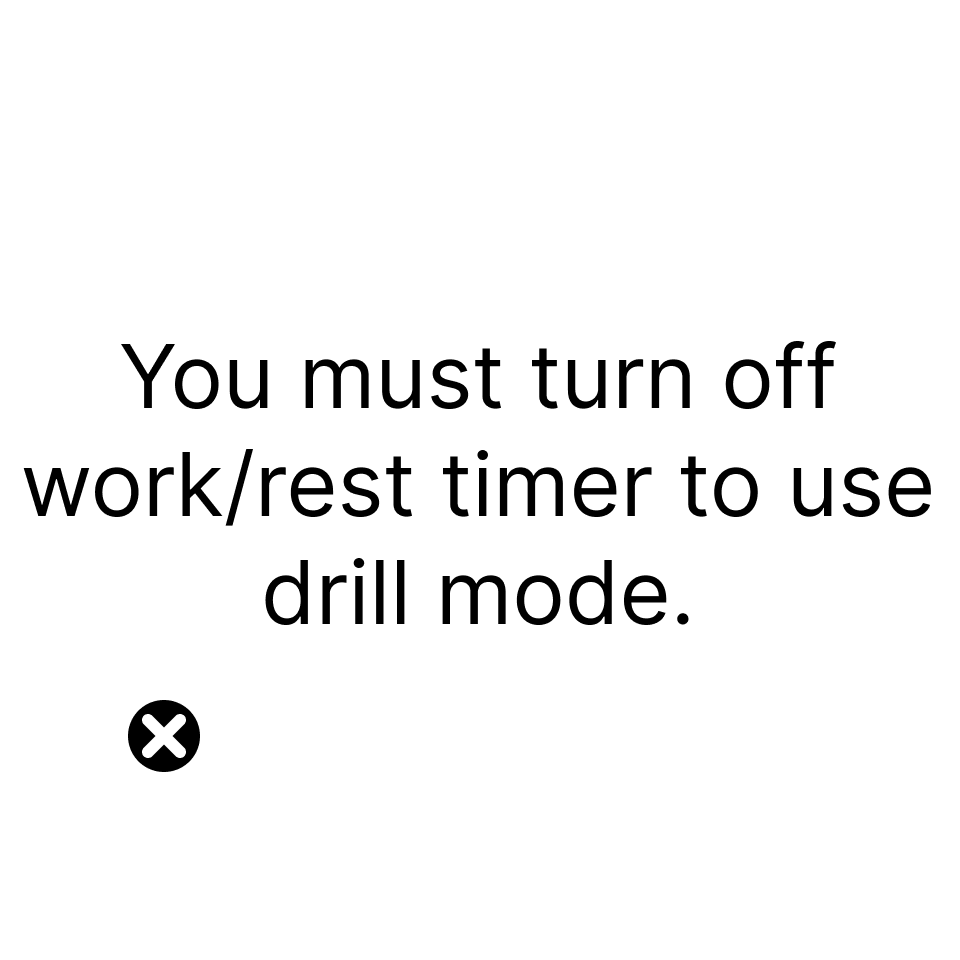 Starting Drill Mode
In an active Lap Swimming workout, press and hold the bottom left button to enter the RIVAL Menu, then select Drill Mode. RIVAL will then countdown from 3 to prepare for the drill interval. Continue swimming until the drill interval is complete.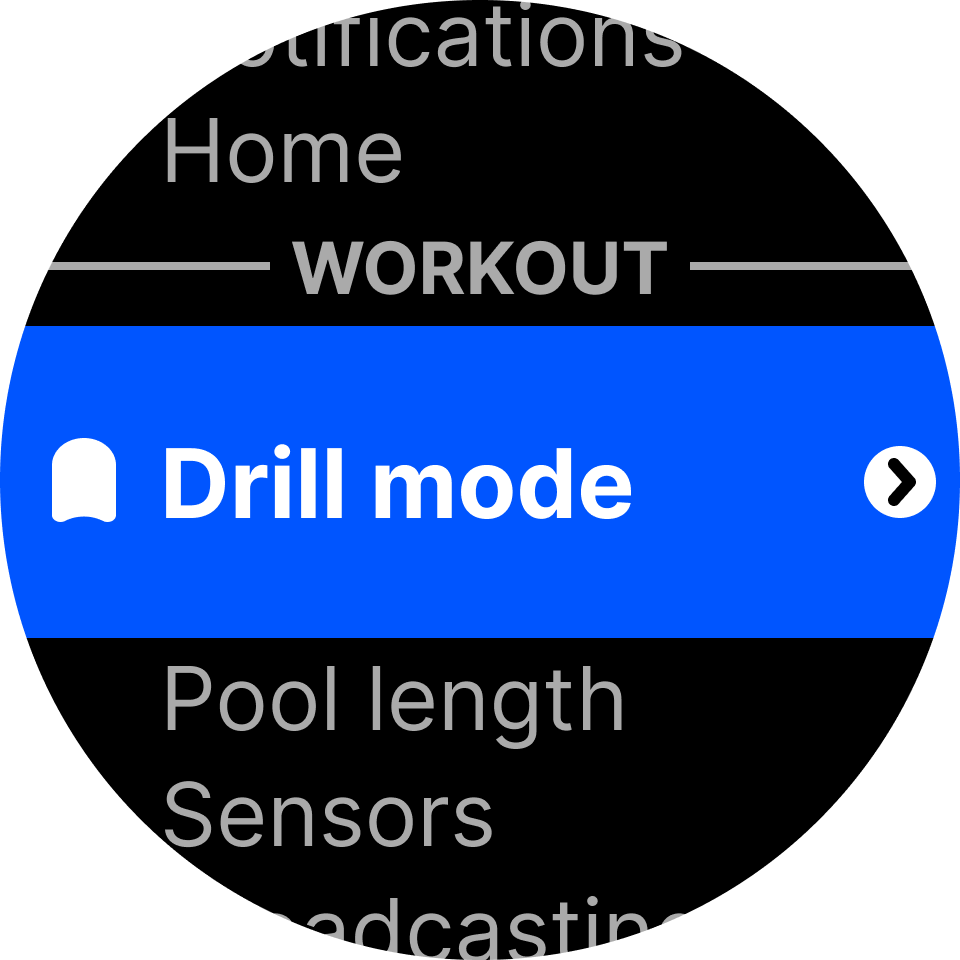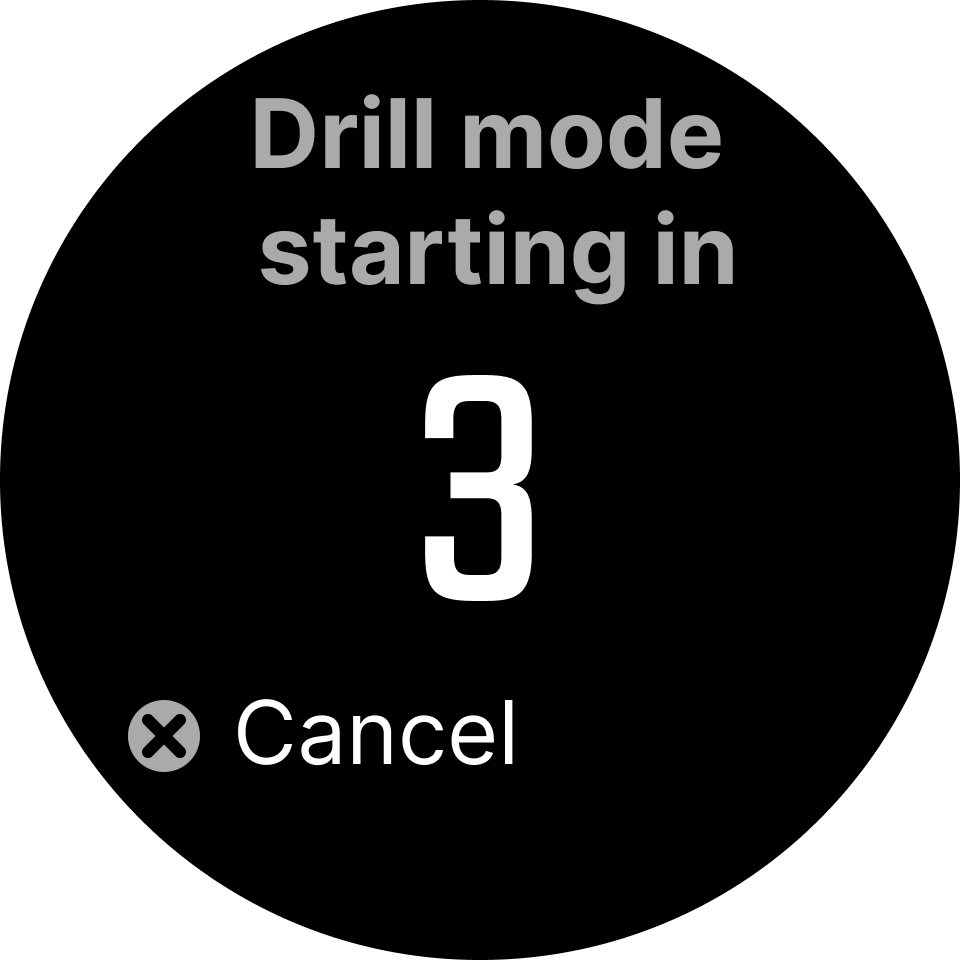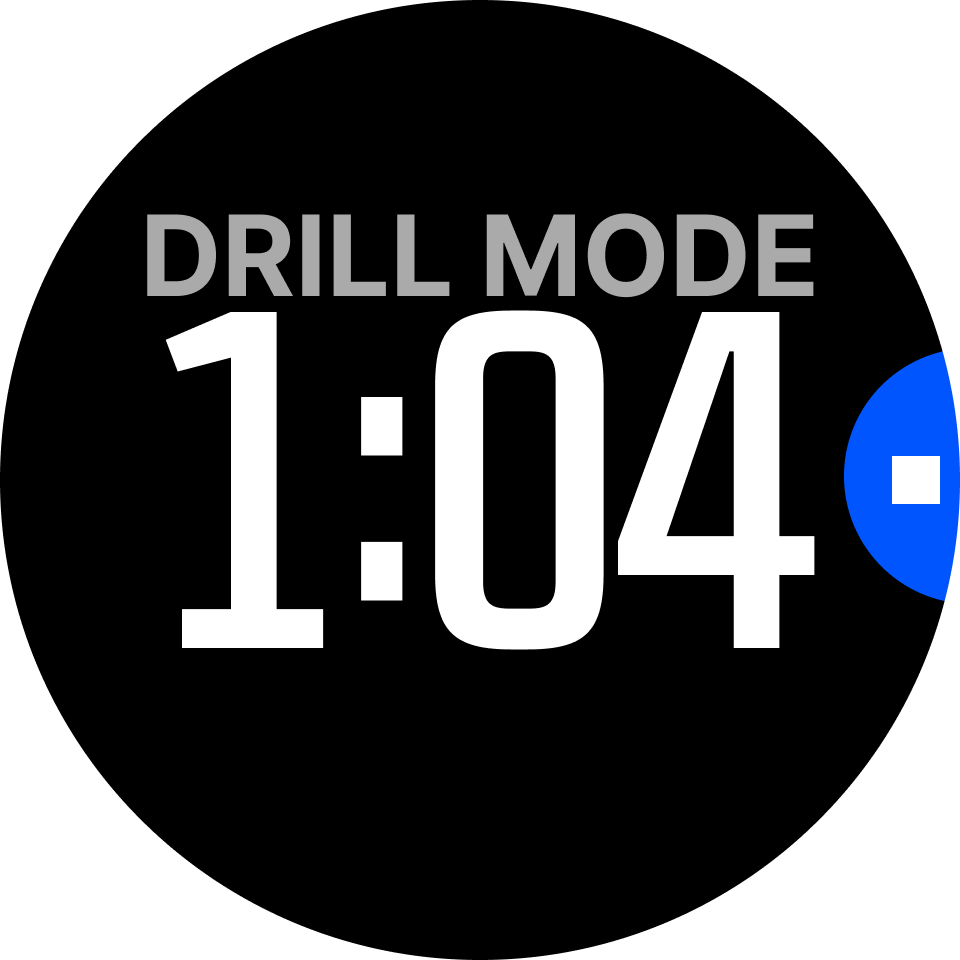 Stopping Drill Mode
Once the drill interval is complete, press the middle right button to end Drill Mode. User will then be prompted to enter the distance completed during the drill interval. Use the top and bottom buttons on the right to enter the correct distance, confirming with the center button when done. The RIVAL will begin tracking intervals as normal again. If no active swim is detected, RIVAL will enter a rest interval until activity begins again.