These instructions will help you cancel your Apple subscription. Any billing questions or inquiries about your Apple subscription should be directed to Apple support.
From the Billings Tab in Settings (tap the More button in the navigation bar to access Settings), you will see your subscription details. Tap the manage button to be directed to your Apple Subscriptions.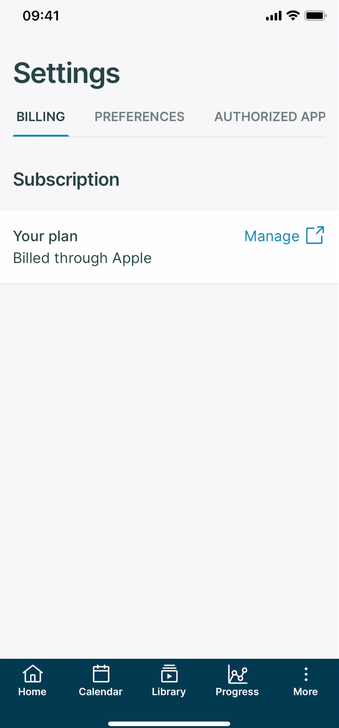 Alternatively, you can select your iOS Settings from your phone's home screen, and then select your AppleID (top of the screen), then Subscriptions.