You can manage your SYSTM web-based subscription through the Windows or Mac app, or at systm.wahoofitness.com.
Select Settings from the sidebar navigation, and then the Billings tab. If you have an active subscription, your page should look like this. Select Manage to edit your subscription.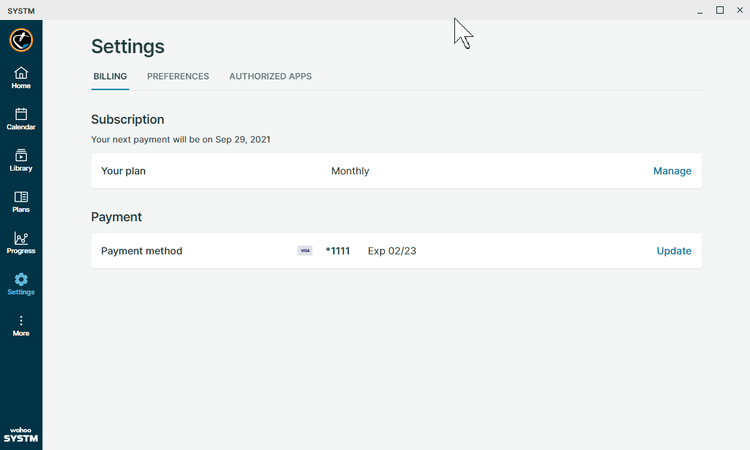 The plan that you're currently on will be selected on this next page. If you would like to change your subscription type (from annual to monthly, or monthly to annual), you can make the changes here.
You can cancel your subscription from this page also. Click the Cancel Subscription button.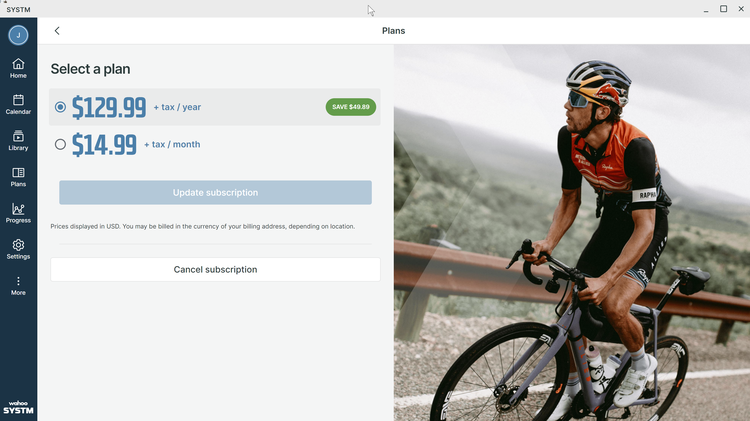 You will be directed to an exit survey. The details of your subscription will be given here, including how long you will continue to have access to app content. Your exit survey answers are reviewed by the customer service team to help improve the app and services. We appreciate hearing from you.