Your 14-day free trial will be activated during the creation of your SYSTM user account. Once your free trial has expired, you will need to create a subscription to continue to use the app.
Select the Settings in the sidebar navigation, then select the Billing tab.
Current trial details will appear across the screen. Subscription options will appear below. Subscription prices will be shown in $USD. Subscription billing will be in $USD*. Scroll down to see the details of your selected plan.
*Subscribers are responsible for any currency exchange rates or fees credit card companies may charge in excess of the billed amount.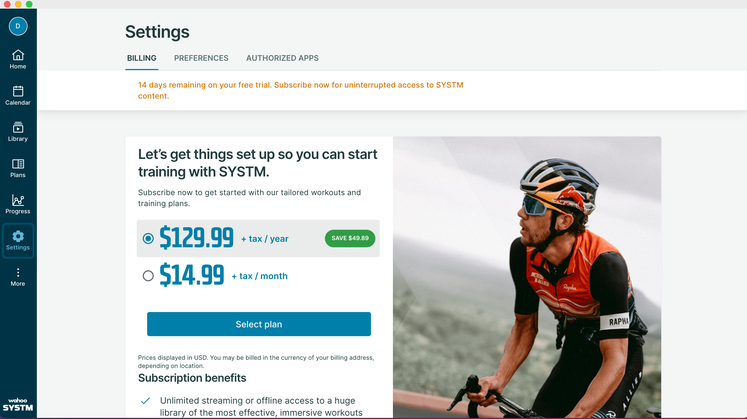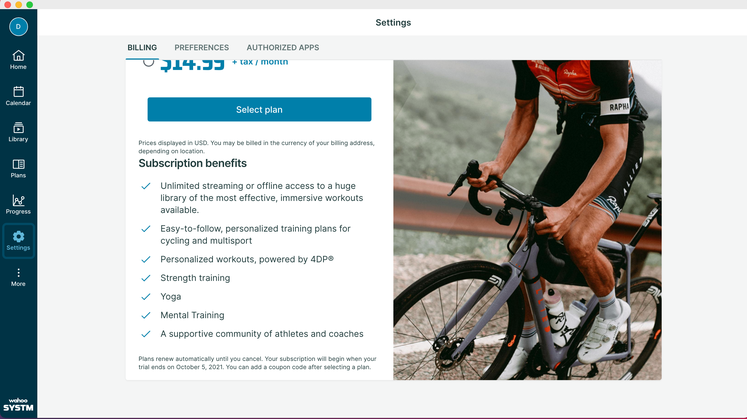 Enter your payment details and click on Subscribe to start your subscription.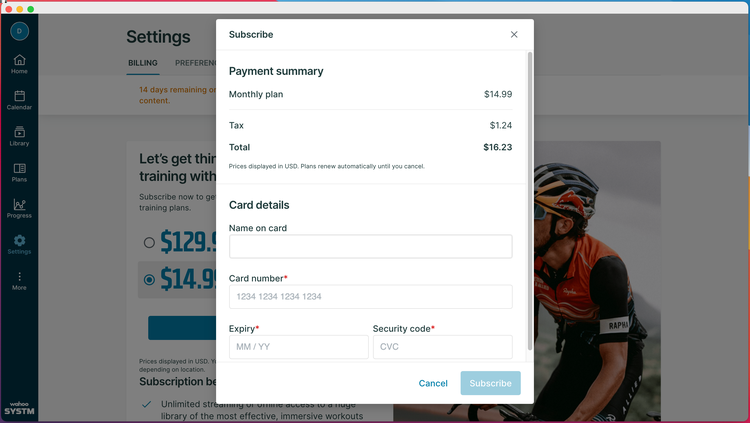 Manage your subscription
You can change your subscription type in Settings > Billing. If you have an active subscription, the tab will appear as below. Click on Manage to edit subscription details.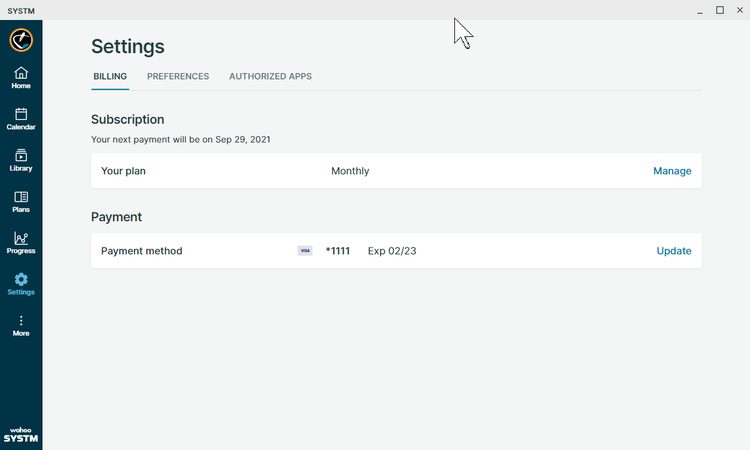 Your current subscription will be selected in the Select a Plan view. Changing the plan type will make the Update Plan button active. The account will remain on the current plan until the next billing date, and then any changes will be made at that time. Changing a plan will not change a billing date, nor will any previously purchased time on a subscription be lost. A plan can also be cancelled. App access will continue until the end of the billing cycle.
iOS and Android users
You can create a SYSTM web subscription rather than manage your account through Apple or Google. If you've previously created a subscription through Apple or Google, you will need to cancel that subscription and wait for it to fully expire before creating a web-based subscription through Wahoo. See Cancelling your SYSTM subscription on Google Play or Cancelling your SYSTM subscriptio on iOS for details.
Log into your SYSTM user account at systm.wahoofitness.com, or from a desktop (windows or mac) version of the app, to view and manage your subscription. If you still have an Apple or Google subscription that is active, you will see the following screen: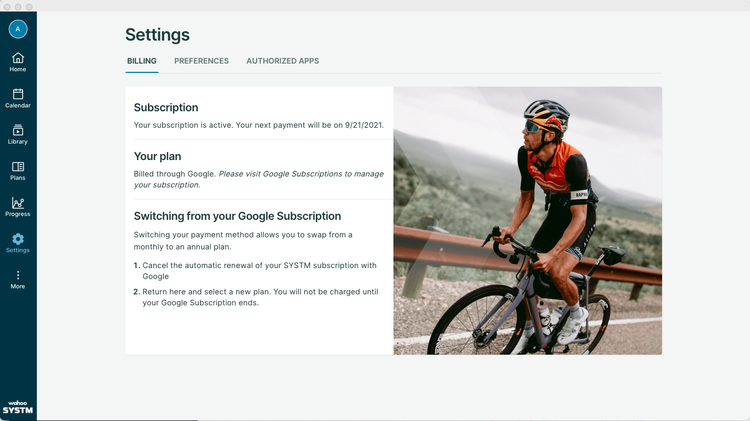 Once the account has expired, you can start a subscription following the instructions at the top of this article.
If you've never created a subscription through Apple or Google, but have created your user account on that platform, you will have the option to start a 14 day free trial (without starting a subscription) when you log into your account on the web or a desktop app.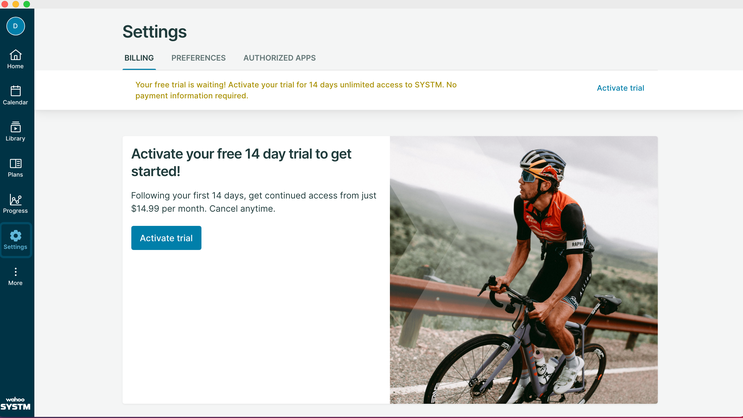 For more details about different subscriptions, please see: