Clicking on the Avatar at the top of the Sidebar in the SYSTM desktop app will access the User Profile page and information. Select My Profile to continue.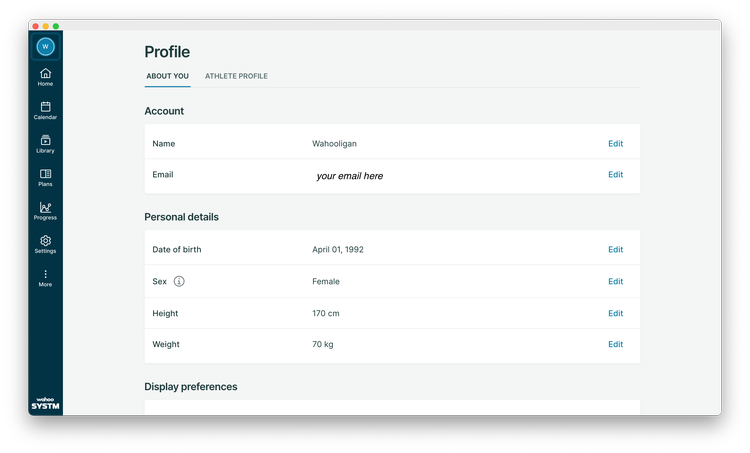 The ABOUT YOU tab contains personal information such as name, gender, weight and date of birth. All of this can be updated and edited, including your email address.


If you are unable to log into the app, try using the Password reset function. If you no longer have access to the email that is on your account, please submit a ticket.