The Virtual Watts feature in the app will allow users without a smart trainer or power meter to train with power. To properly configure Virtual Watts, a speed sensor must be connected to the app and reporting properly, and the trainer's power curve must be selected in the app. See Connect your Trainer (Compatibility Tool) for proper instructions on how to configure Virtual Watts.
Check that the speed sensor reports speed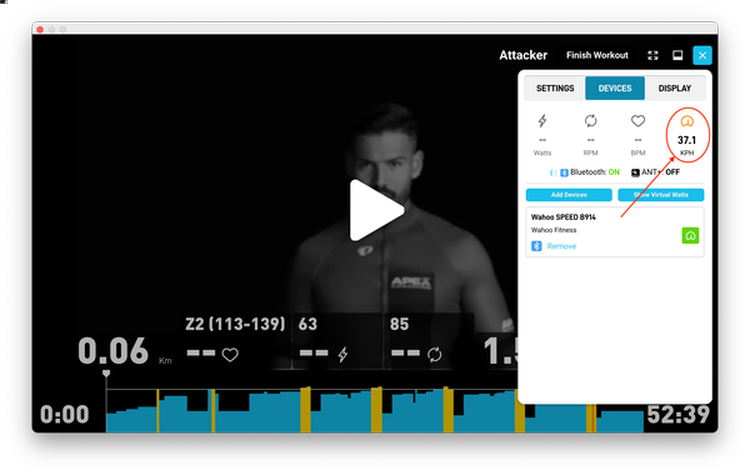 If you do not see speed reported on this screen, but your speed sensor is connected, check that it is functioning properly. Change the battery, check that the magnet is properly aligned (if it is a magnetic sensor). Close off any other apps or devices (including cycling computers or smartwatches) that may be connecting to this sensor.
Check that your trainer is configured to report power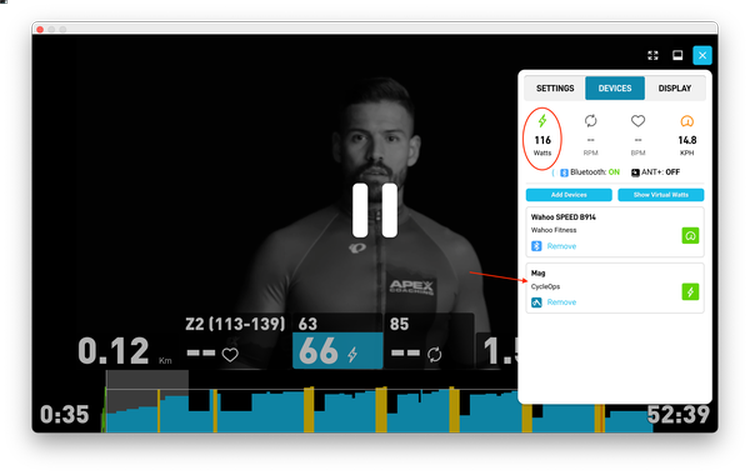 If you are not seeing power or your trainer in this box, follow the instructions found here to properly configure your trainer.