Sound and music controls are found in the Workout Player Settings panel. Select the gear icon in the top right-hand corner, and then the Settings tab on the panel.
Music can be turned on or off, or the volume can be adjusted. Please note that any voice narrative in the workout is part of the "music".
Sound effects can be controlled separately from the music controls.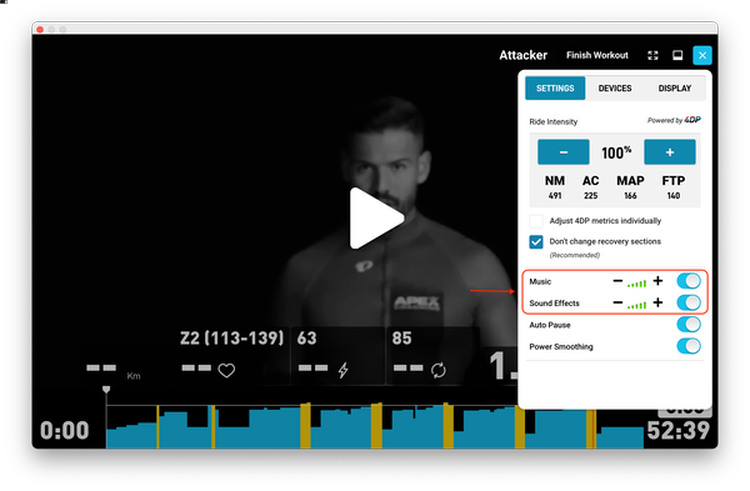 To access the volume control settings in strength and yoga workouts, tap the gear icon in the top right corner of the workout player.