Since KICKR BIKE automatically adjusts the level position to accommodate a wide array of fits and riding styles, your KICKR BIKE may not sit level despite tilt being shown as "0", especially if you're personal fit has a more aggressive handlebar drop. In these cases, the front of the KICKR BIKE will appear lower than the rear at level, as shown below: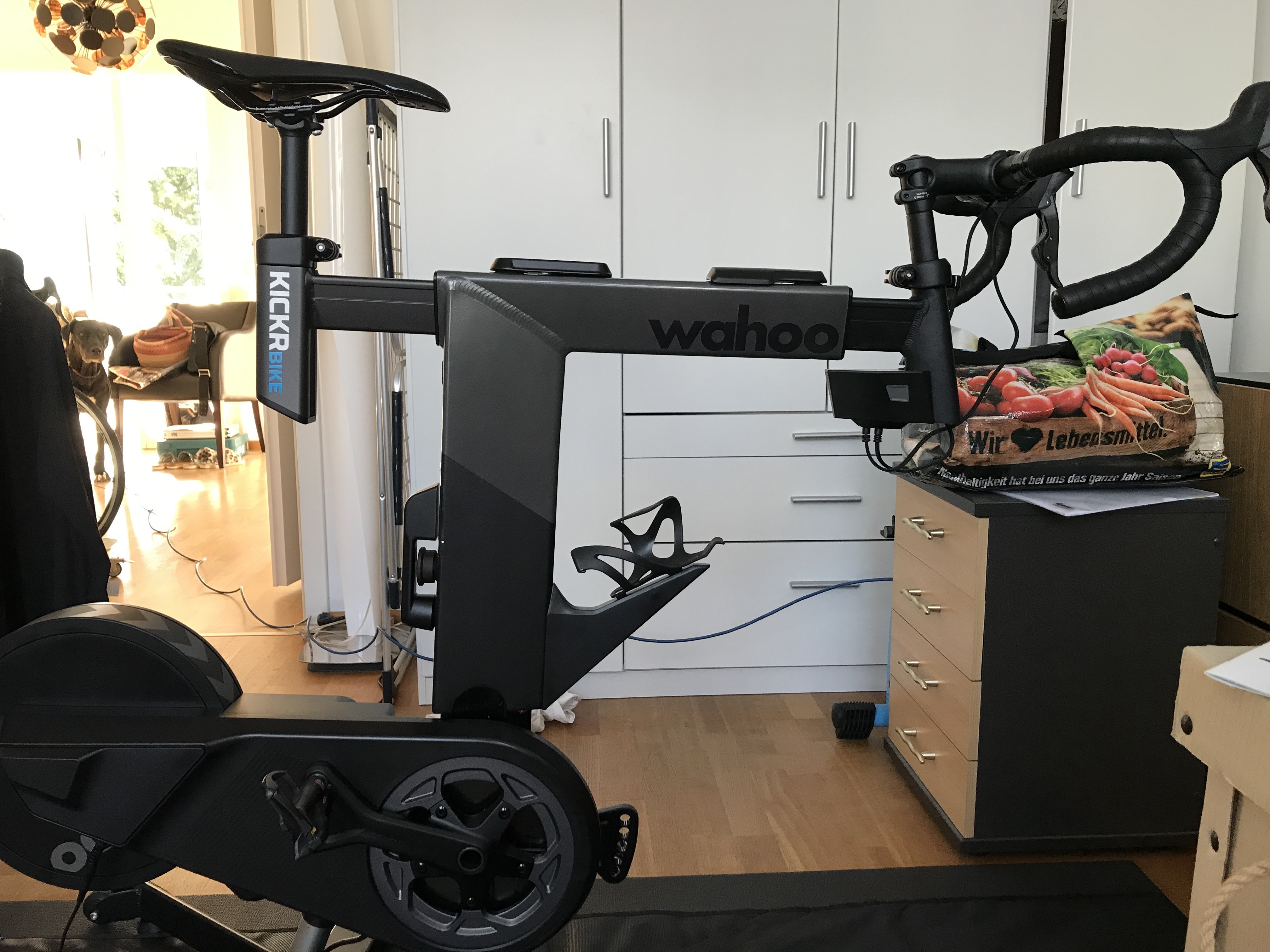 Note: when the Wahoo app accommodates for a more aggressive fit, this may be accompanied be a slight reduction on downhill maximum slope from 15% to around 7-10%, depending on aggressiveness.
Similarly, it's also possible for KICKR BIKE to appear unlevel at zero tilt with more relaxed fits, making the front of the KICKR BIKE appear higher.
For additional questions about your specific fit and apparent tilt at zero, please contact Wahoo Support.