This page contains firmware update notes for the original KICKR which is identifiable by its black handle, pictured below: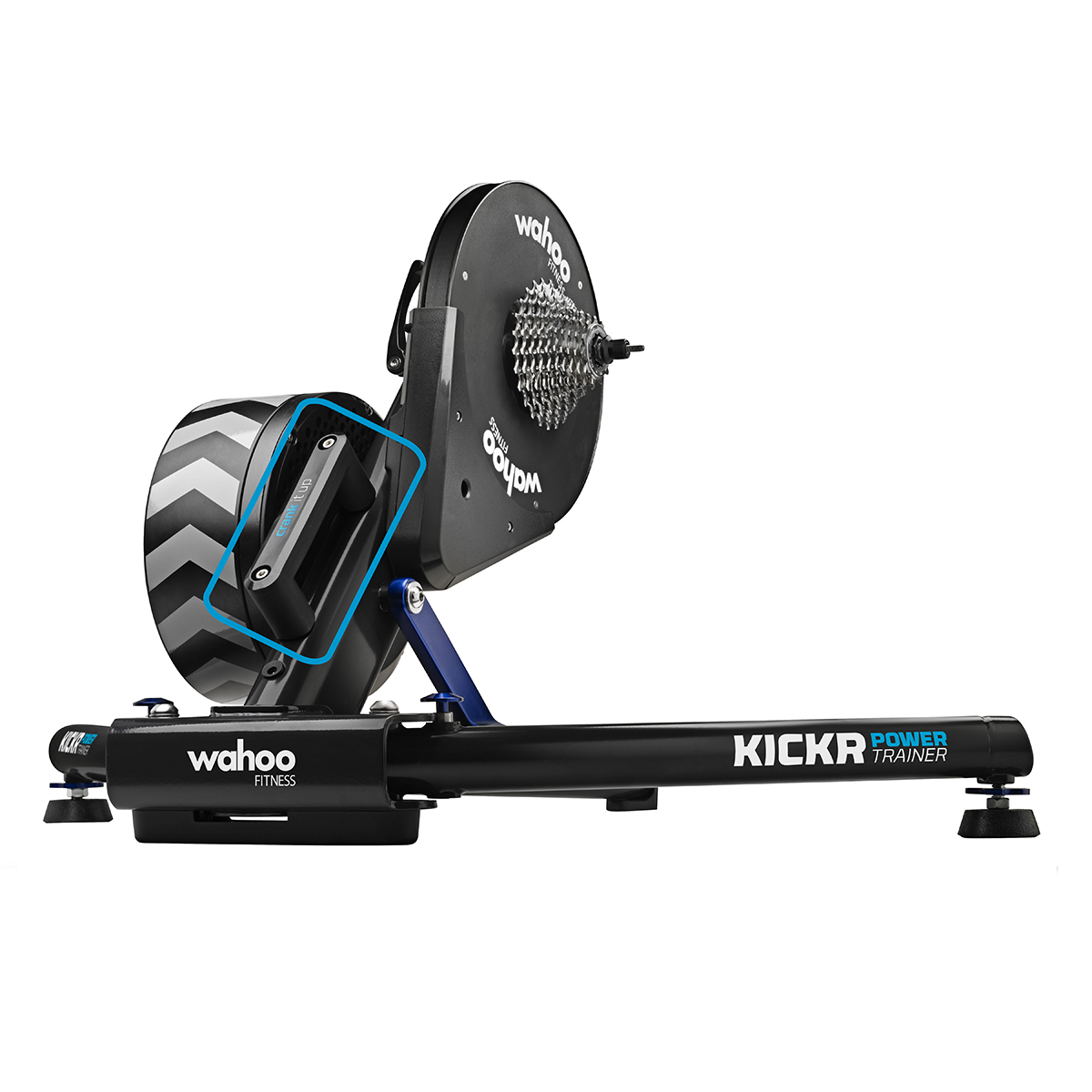 For the newest 2017 version, see KICKR '17 Firmware Updates
For the 2016 version, see KICKR '16 Firmware Updates
Install using these instructions for iOS and Android.
Original KICKR v1.5.68 - 10 May 2017
Update to fix KICKR units locking up after performing a spindown:
Users affected by this issue will need to perform an advanced spindown after the firmware update
Original KICKR v1.5.63 - 3 Feb 2017
Improved power measurement :
The KICKR can now perform an advanced spindown for even more accurate power measurements
Improved responsiveness :
The KICKR will react to resistance changes more quickly
Original KICKR v1.4.46 - 12 May 2016
The addition of ANT+ FE-C support allows the KICKR and SNAP to be controlled from any FE-C enabled device or application, such as a Garmin bike computer.
Improvements to reported power and i

mprovements to simulation mode
The improvements to the measured power during periods of acceleration allowed us to
improve the feel of the trainer when using simulation mode (for example when using Zwift).