Like the Wahoo App and ELEMNT RIVAL watch, the ELEMNT computers (ELEMNT, BOLT, or ROAM) are capable of controlling the KICKR Headwind both directly and indirectly using heart rate or speed data. In order to use the feature, pair the KICKR Headwind to your ELEMNT, BOLT, or ROAM as an external sensor using the normal sensor pairing process. Once connected, the ELEMNT, BOLT, or ROAM can control the KICKR Headwind or direct the Headwind to respond to heart rate or speed sensors paired to the Headwind via ANT+.
Requirements
ELEMNT, BOLT, or ROAM
KICKR HEADWIND
TICKR, TICKR X, TICKR Fit, or other ANT+ capable HRM (for HR control)
KICKR, RPM Speed or BlueSC speed sensor, or other ANT+ capable speed sensor (for speed control)
Pairing process
Pair the Headwind like other sensors on the ELEMNT, BOLT, or ROAM




Confirm the Headwind is paired as a Bluetooth sensor.




Place the computer's Location as Indoor, or if a KICKR trainer is being used, pedal the trainer or BIKE to initiate KICKR mode on the ELEMNT, BOLT, or ROAM.




Within approximately a minute, a Headwind control page will appear in the page order on the computer and in the ELEMNT companion app under Settings > Customize Pages, if paired. The position of the Headwind Control page in the page order can be changed like other pages in the ELEMNT app.




Navigate to the Headwind control page by pressing the bottom right Page button.


Once the Headwind control page has been reached navigate between modes using the bottom left Mode button.
Direct Control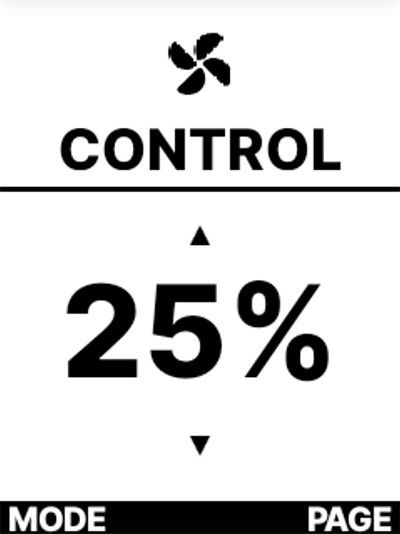 Once paired, the Headwind will default to Direct Control mode, allowing you to adjust fan speed from 0-100% in 25% increments. Use the zoom buttons on the right side of the computer to increase or decrease the fan speed. Press the bottom left button to change mode or the bottom right to navigate away from the Headwind control page.
Heart rate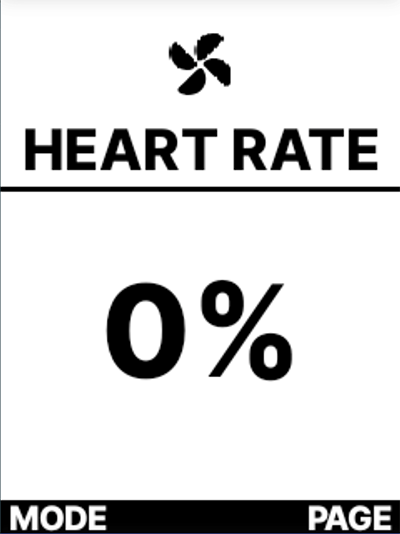 Once paired to your ELEMNT computer, if the Headwind is placed in HR mode using the buttons on the front of the Headwind, the ELEMNT computer, or in the Wahoo App, the Headwind will adjust fan speed based on the settings made for the Headwind HR mode in the Wahoo App (Settings > Sensors > Headwind > HR). Please note, HR threshold values can only be set in the Wahoo App.
Speed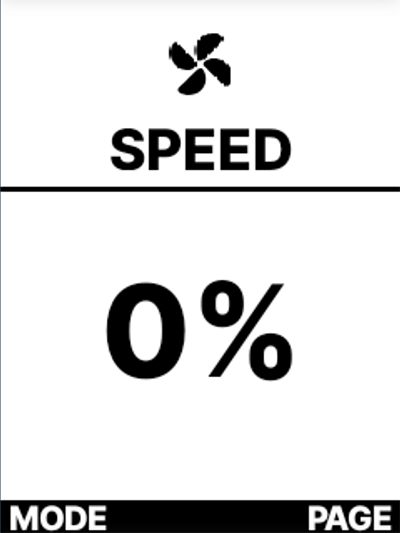 If a device capable of providing speed data (KICKR BIKE, KICKR, CORE, or SNAP trainer, or RPM Speed or Blue SC Speed sensor) has been paired to the Headwind, and the Headwind is manually set on Speed mode on the Headwind, via the ELEMNT computer, or in the Wahoo app, the Headwind will simulate wind based on the reported speed of the speed sensor. No direct pairing of the trainer is required.