With extended use, the KICKR may eventually collect dirt, grease, or dust on the "checkered" optical disc or sensor which reads it.
If the optical disc has scratches, specifically on the black sections, these can often be filled with a permanent marker or other darkening agent to restore functionality. Check this first, ensuring the disc rotates at least one full turn for thorough examination.


For reference, the following image is an example of a damaged optical disc: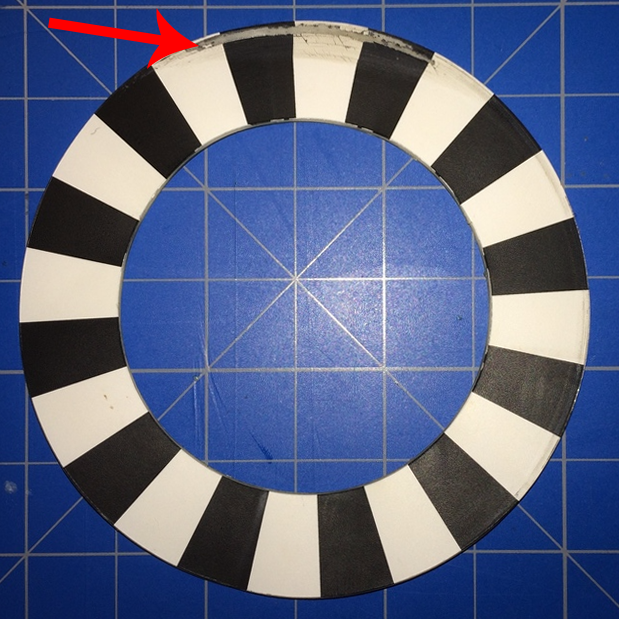 In some cases, the optical disc or sensor may be cleaned with canned air without removing any parts. However, most situations will call for removal of the plastic top cap to clean the sensor. This is located at the top of the mounting arm where the drivetrain and flywheel are attached. You'll typically need a common Allen/hex wrench to unscrew each screw on the side of the mounting arm, as shown here.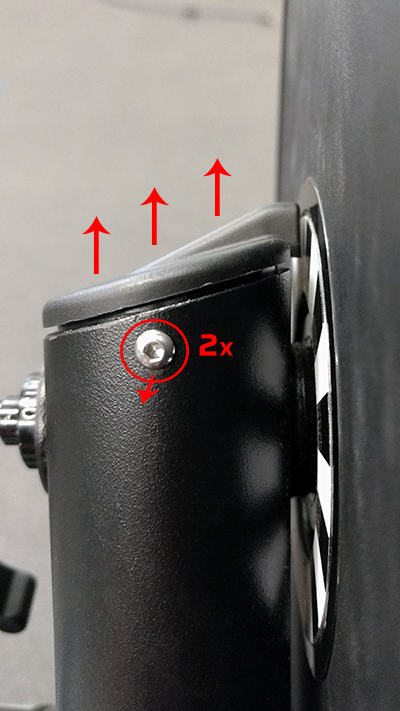 Always ensure the two electrical leads to the top cap, shown below, are completely disconnected before cleaning.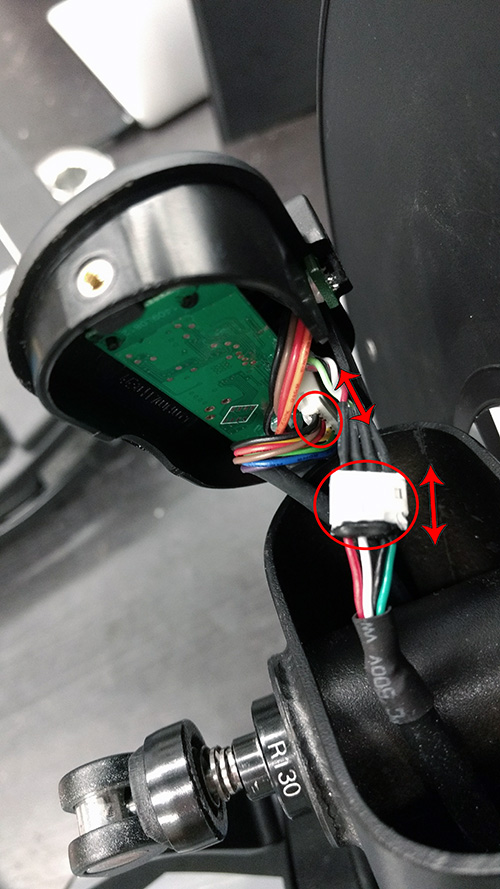 After disconnecting the leads to the top cap, the optical disc and sensor can be cleaned with a cloth or cotton swab lightly dampened with alcohol. Avoid dripping moisture into the unit to avert any possible damage.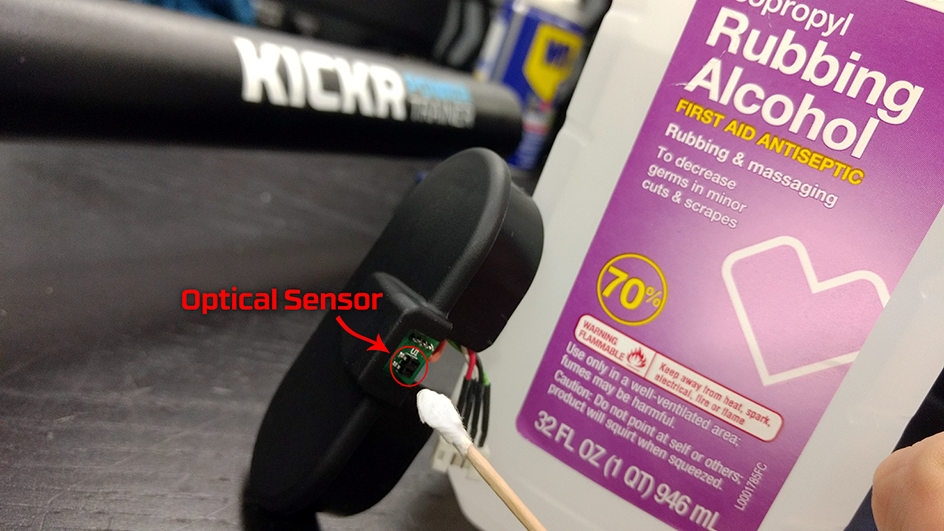 Should cleaning the optical sensor and/or repairing the optical disk fail to solve your issue, please open a ticket with our support team using the links below.