KICKR CLIMB Compatibility
The KICKR CLIMB is exclusively compatible with these trainers:
New KICKR '17: launched August 2017, featuring updated thru axle compatibility - see Identifying your KICKR below
New KICKR SNAP '17: launched July 2017, featuring LED light indicators - see image below
2018 or Newer KICKR and SNAP versions: Including the KICKR '18 and KICKR CORE
Older trainer versions (without external LEDs) and third-party trainers are not compatible.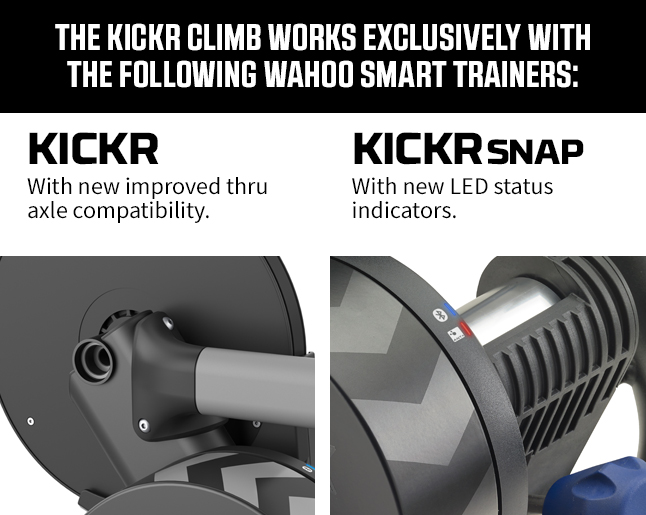 Identify your KICKR
Four major KICKR versions are currently available: the original KICKR '14 and KICKR '16 are not CLIMB compatible, while the KICKR '17 and KICKR '18 are CLIMB compatible. Identify each either using the serial number or visually as described below.
Identify KICKR by Serial Number:
To find your serial number, take a look at the drive side of the KICKR flywheel as shown here: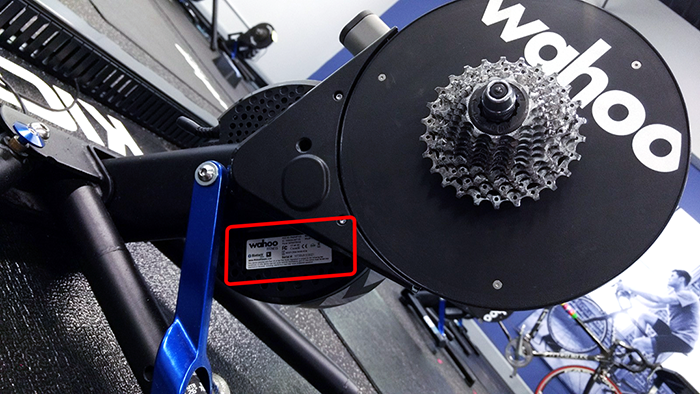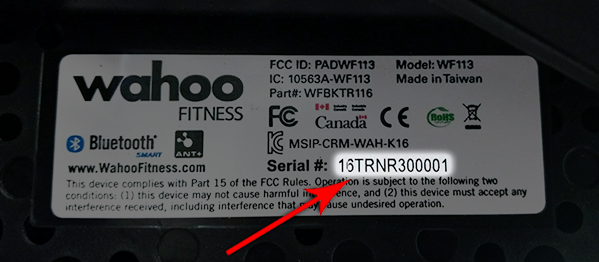 KICKR CLIMB compatible trainer serials must meet the following requirements:
The first two digits of the serial number must start with 17 or greater (ex: 17TRNR220001 and 18TRNR000001 are both compatible)
If the first two digits are 17, the two digits immediately after 17TRNR must be 22

or greater

(ex: 17TRNR220001 is CLIMB compatible, while 17TRNR219999 is not)
Trainers with serial numbers which do not meet these requirements are not climb compatible.
Visually Identifying your KICKR:

The KICKR '17 and newer (the only versions compatible with the KICKR CLIMB) have a gray handle and are distinguished from the KICKR '16 by the top cap shape, as shown below:

While the '16 and '17 versions pictured above have a gray handle, the original KICKR '14 (not compatible with the KICKR CLIMB) is easily identifiable by its black handle, as shown here: