Pair your ELEMNT/BOLT/ROAM to the ELEMNT Companion App for iOS or Android to enable Live Tracking and share your location with others. Live Tracking now shows route traveled along with current location.
Live Tracking is enabled and configured in the Settings page of the ELEMNT Companion app, though you can also share a Live Track Link quickly from the Ride page. Start by navigating to Settings and scrolling to the Locations & Maps section to check LIVE TRACK is turned on.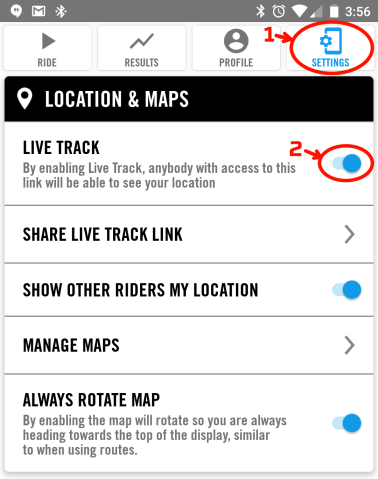 Once Live Track is enabled, you'll still need to share the link for others to see your route and location. Select SHARE LIVE TRACK LINK below the Live Track toggle to choose the duration others can view your ride.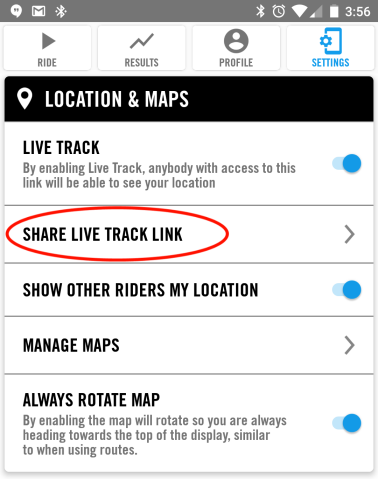 After choosing a duration, you'll be prompted to share your link via text message, email, or another app.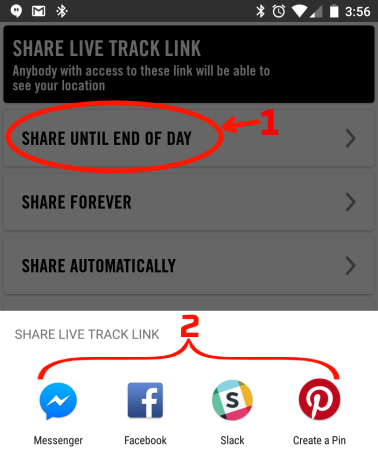 You can also utilize the SHARE AUTOMATICALLY option to share each ride automatically whenever a new ride starts via Facebook, Twitter or Email.