Customize or set the wheel circumference for a speed or speed+cadence sensor in the Wahoo Fitness app for iOS or Android or for the iOS or Android ELEMNT App for optimal speed and distance accuracy with these steps:
With your sensor saved and actively paired to the app, navigate to the Saved SPEED Sensor page [Settings > Sensors > Wahoo Speed XXXX] to tap Wheel Circumference.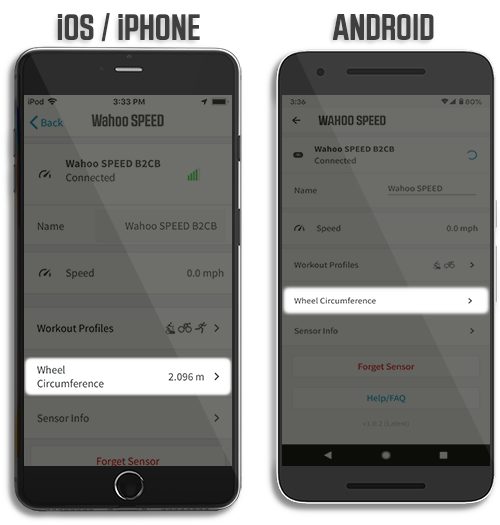 Enter your bike's wheel circumference under Custom Size or tap a selection from the list.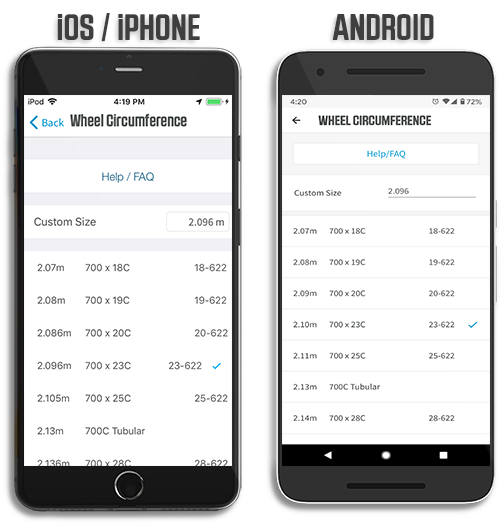 Choose your wheel circumference using the list in the app or our Tire Size Chart. The wheel circumference will be set for all profiles associated with the sensor.