When your ELEMNT is paired and connected to the Companion App, you can use the Live Tracking feature to allow others to keep track of your location. Currently, the Live Tracking only shows your position on a map, and doesn't show the route you have traveled. 
On the Settings page of the Companion App, scroll down to the Locations & Maps section.  Make sure "Live Track" is toggled on.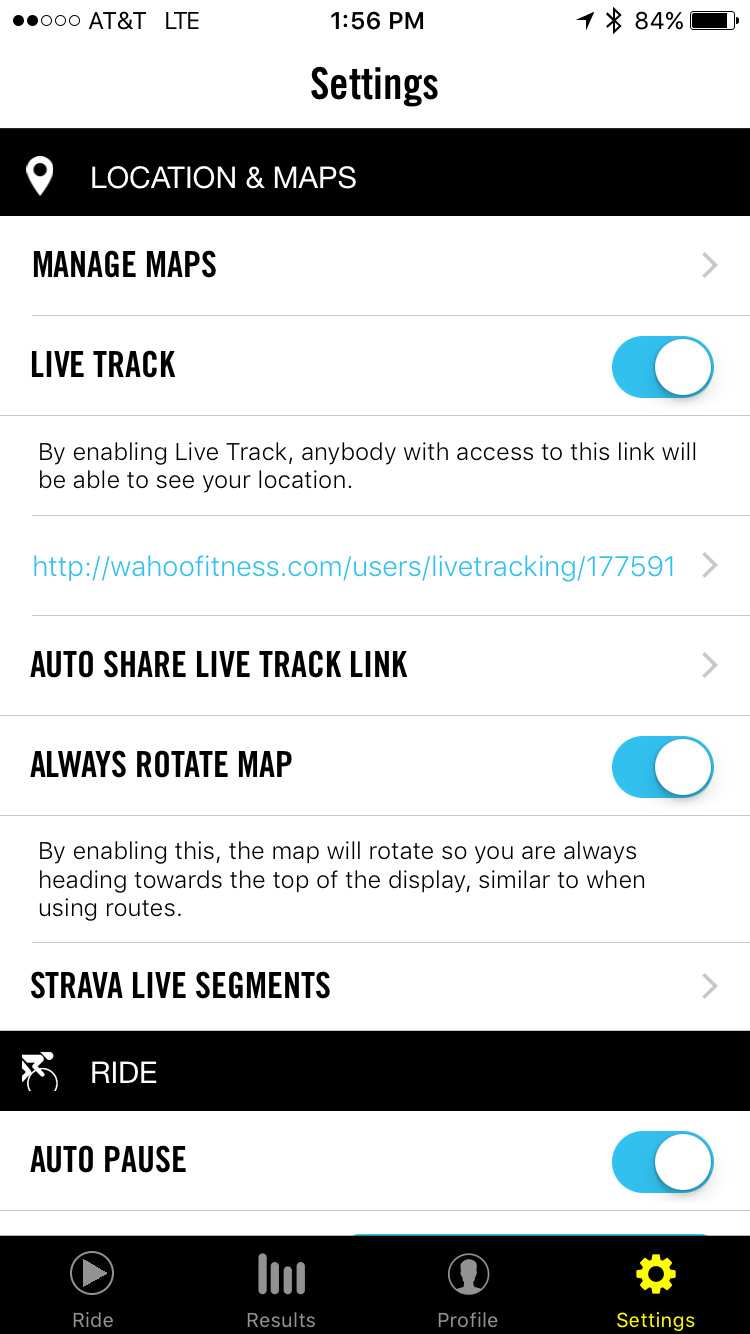 In order for someone to see your Live Tracking position, they will need to have access to your link.  You can provide the link two ways:
Tap the URL under Locations & Maps. You can then choose to send the link via text message or email.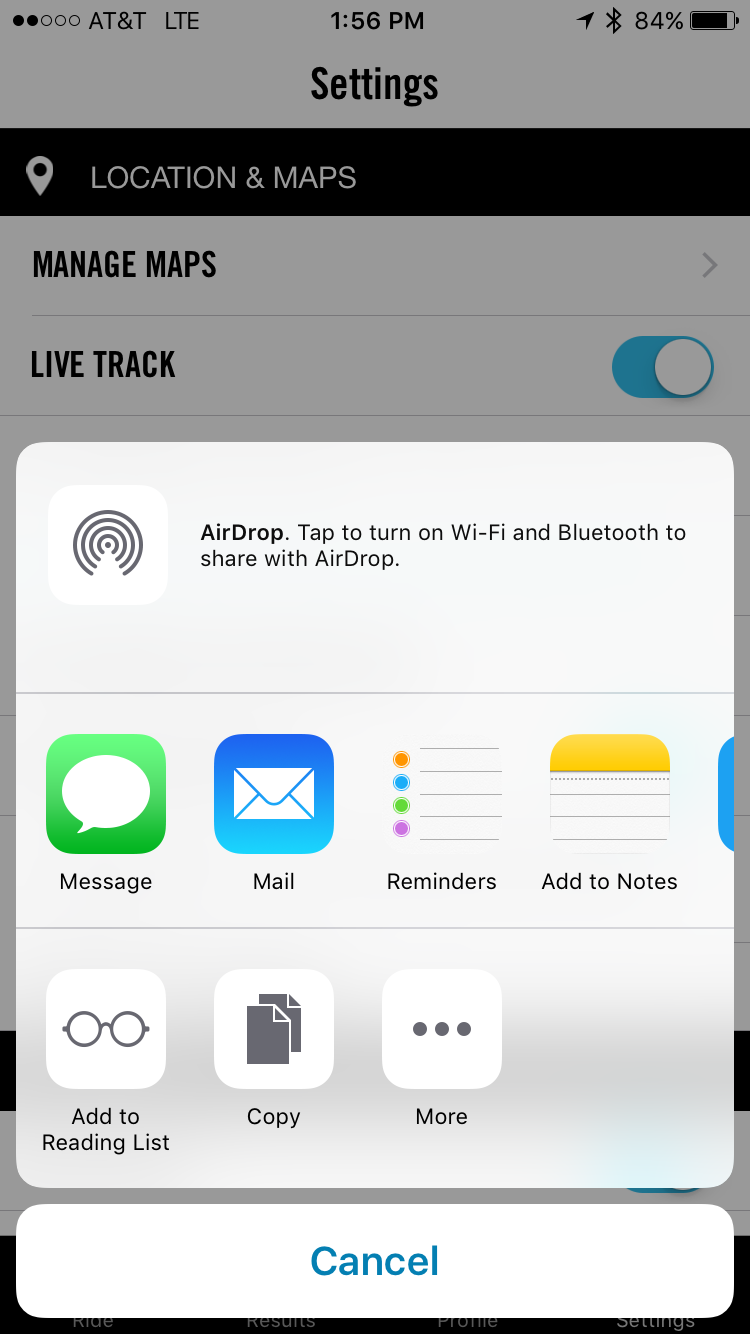 Tap the "Auto Share Live Track Link" under Locations & Maps. This will provide the Live Track link each time you start a ride.  Select the toggle for how you want to share the link. If you choose to turn on Email, you will need to add recipients using the button at the bottom.